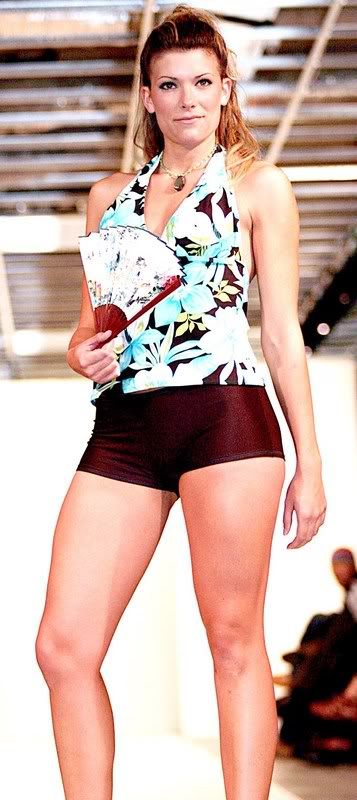 There's nothing more painful for me than trying to find a bathing suit that fits my new post-childbearing body along with my style sense. But I recently discovered Poppi Swim and Sport, and now I'm actually excited about getting into the pool this year. And no, I never thought I'd say that.Made in the USA and designed by Portlandresident Pamela Levenson, Poppi's selection of funky suits blend fit and modest retro styling into something that might actually get you to unwrap that towel from your waist in public. Mypickfor this season has to be the tankini. The tie halter helps hold the boobs up (and allows for fairly easy nursing if that's a consideration) and I love that the top actually overlaps on the bottom making it look like a one piece, only without the one-piece hassle.
While you're at it, make sure to throw the swim skirt into your shopping cart. It's a nice change from a sarong, and actually takes you from the depths of the ocean right to the cabana.
None of these pieces cost an arm, leg or stomach roll. Although you're probably willing to give one of those up. -Kristen
Use the code "coolmom" for 10% off orders $100 or more.