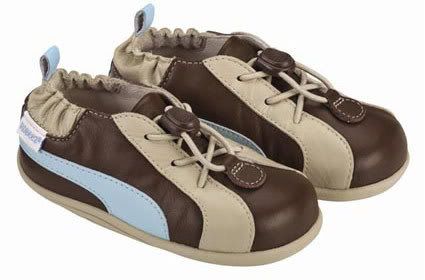 My kids spent most of their crawling and early walking days in Robeez leather booties. But when it was time for them to go outside, I was always bummed that the company didn't offer something that was still like a bootie but had a little more to offer in the sole department.
The powers that be at Robeez must have heard my pleas, since their new Tredz line, launching today, is perfect for those little walkers and runners who are ready to venture outside, needing a non-slip, water-resistant and extremely flexible sole.
All twenty stylish designs, from ultra conservative to rockin' flames, are available in three sizes and feature adjustable fasteners and elastic ankles to keep those tootsies from slipping out.
Unless you've got an escape artist like my son. Then you'll just need some duct tape lying around the house. -Kristen
Congrats to Karen G. and Ruth A. — winners of their own pairs of Tredz.