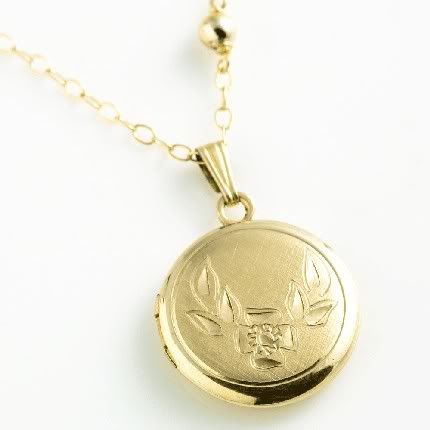 I can't say I'm the biggest fan of baby jewelry, but now that my daughter is older (a whopping 4 years, people!) and headed off to school, I'm finding myself stuck in a total state of nostalgia, egged on by the lovely repurposed baby lockets at Vintage Rehab.
We fell in love with artist Stacey Samuel's adult pieces, and are now equally as taken with her baby lockets. She handedly spruces up vintage lockets, adds a lovely new chain and her signature cloisonne bead, and turns them into truly one-of-a-kind pieces you and your daughter will love. And probably your granddaughter. But let's not jump the gun here. -Kristen

Hurry and catch the tail end of Vintage Rehab's 25% off summer sale!