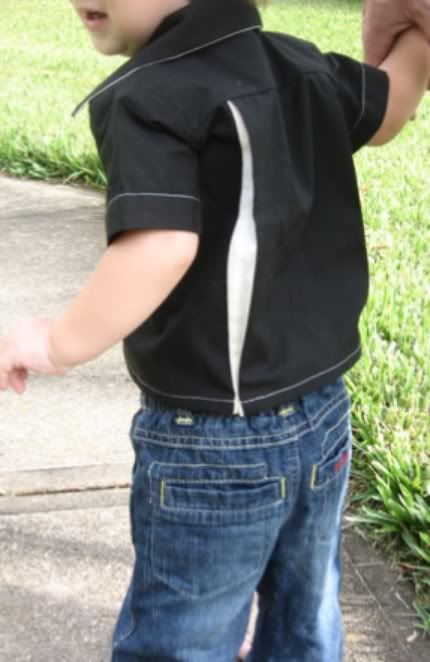 As my son marches out of toddlerhood, I find myself swooning over
clothes that bridge the gap between baby and big boy. Take this pint-sized black and white bowler shirt by LilaFrances, just one of the adorable options at the shop. This one however is the real
McCoy with incredible detailing (check out those back pleats!) and
white stitching; I could see it on the playground
or at the holiday dinner table. During the colder months, put a long-sleeved tee underneath, and he's good to go.
This RISD graduate and mama of her own
little guy can even hand-embroider a name to the front of the shirt
which, while limiting the hand-me-down options, definitely makes cool. Or just go for a real bowling shirt name, like Bob or Roy. That kind of works for everyone. – Christina