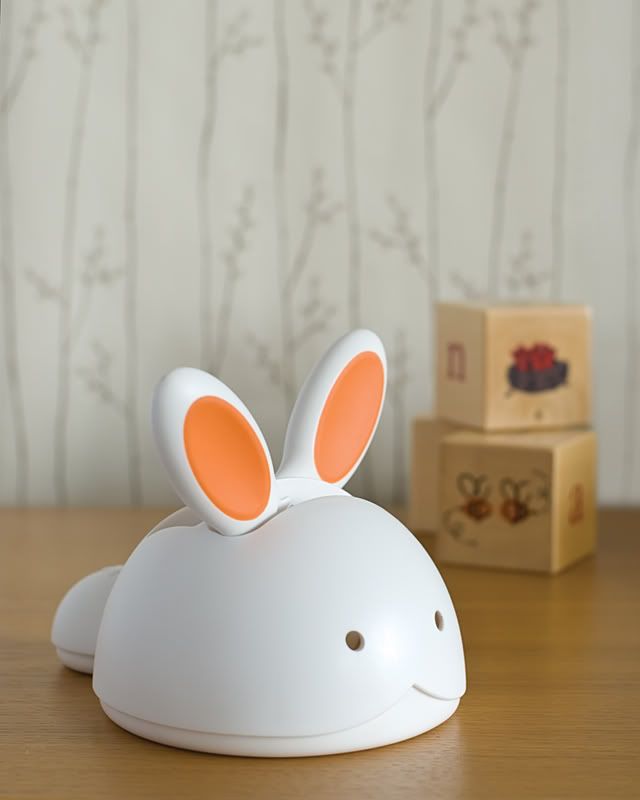 That old wives' tale about heartburn being a sign that your baby will be born with a head full of hair didn't work out so well for me. I had twenty-seven months of fiery heartburn and three bald babies. But for luckier mamas who've got something besides peach fuzz to coif, check out the new Hare Baby Comb & Brush set from our favorite little-mom-run-company-gone-big, Skip Hop.

The wide-toothed comb and soft-bristle brush look like bunny ears when placed in the base, which has a shatter-proof mirrored bottom (for admiring oneself, of course). Plus it's BPA, Phthalate and PVC free.

Pick one up for a shower gift. Even if the new baby turns out to be temporarily bald, Hare will look adorable on the changing table. -Julie

Find the Hare Baby Comb and Brush Set at Skip Hop or through Amazon.com.

Congratulations to Gaye M, lucky winner of the Hare Baby Comb & Brush set!