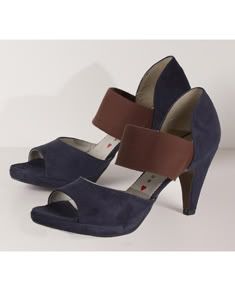 We've got the best deals and discounts of the week.
Designer organic boutique Nimli has 40-70% off Cri de Coeur (gorgeous shoes for you, mamas), plus some amazing clearance deals (like up to 75% off!) on all their stylish winter clothes and accessories.
Snag dad a Herman Miller at Modernseed for 15% off for Father's Day through June 20.

Speaking of Father's Day, you did catch our Father's Day Gift Guide, right? Lots of great gifts that do not include a golf putter or a Home Depot gift card.
Red Wagon Presents is offering up to 50% off several of their gift baskets – they make the perfect new dad gift.
Pre-order all the new summer Kate Quinn Organics styles for 20% off through June 18.
Did you miss our feature on Slick Sugar this week? They're offering CMP readers 25% off their awesome kids clothes through June 20.
And if you're in need of a new bag (seriously, who doesn't need a new bag), you can pick up one from Brooklyn designer Hedvig Bourbon for 20% off – or check out older styles on her site at steep discounts!