What happens when you cross an artist and a doctor? Radiology Art, it seems. Artist Satre Stuelke took his fascination with everyday objects, and his fascination with radiology, and created one of the most avant-garde, unique, and downright awesome collection of art prints I've ever seen — and seen through.
I think Stuelke's prints, featuring CT Scans of tons of ordinary things like toys, food, and electronics, would be amazing wall art for any kid's room. A lot of the images come out in super saturated Warhol-esque colors, like the cream-filled cupcakes, but others, like the wind-up Bugatti race car are more neutral so they're able to match any decor.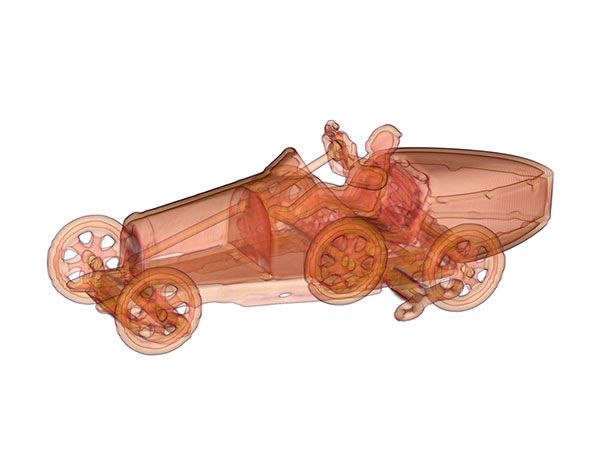 I have to admit though, the print of the porcelain doll did nothing to put my fear of those dolls to rest. Probably not the best choice for a nursery, unless you're shooting a horror film in it.
While you could buy the museum quality prints for thousands of dollars, regular prints start around $40 and are totally doable. I don't need a CT Scan to prove I'm not made of money.–Betsy
Find really unique nursery art in the CT Scan Art Prints, at Radiology Art or email prints@radiologyart.com for more info