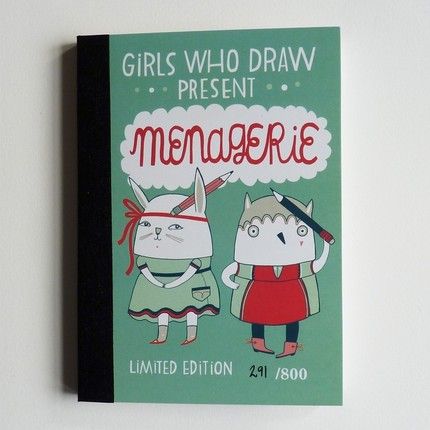 Chasing after three young kids alone is a pretty good excuse for
getting out of a lot of things, but that doesn't mean I don't feel
guilty about it, in particular, my tortoise-speed ability to send any
kind of snail mail note.
So instead of giving up completely, I've taken to sending out postcards instead – like the adorable Menagerie postcards I found at Mary Kilvert's Etsy shop. This sweet, whimsical limited edition book of 22 postcards is part of the "Girls Can Draw" collective (cool!) and features the artwork of eleven different female artists. They're a smart and slightly cheaper way to send a quick thank-you, a friendly congratulations, or in my case, a "yes, I'm still alive" note.
Same sentiment, less effort, and best of all — no guilt. Just be sure that you're not sharing intimate details of your life much to the entertainment of the US Postal Service. -Kristen
Visit Mary Kilvert Illustration for a plethora of adorable handmade gifts.