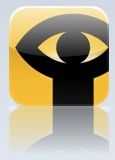 It seems like App-mania is sweeping the nation and our neighbors to the north are responsible for a fantastic new one called NFB Film, as in National Film Board of Canada. Best of all, it's free.
The NFB App is packed with channels of easy to download, Canadian-made short movies and documentaries including an amazing channel of kids' cartoons. They're mostly only a few minutes long, and honestly how long is a 6-year-old's attention span? You can even pre-load and store a bunch of material to distract your kids for a less rushed meal, to make a long wait at your pediatrician's office more bearable or even to grab a few extra minutes of sleep. C'mon, you know you want to.
There is an extensive collection of constantly updated shorts and some, like The Animal Movie, use music and animation, rather than dialogue, to teach kids about how different animals move. Each stored download stays on your iPhone only 24 hours, but you can watch them streaming through the 3G network or WiFi. Although you'll want to watch each film yourself before you show it to your child, just to make sure you feel it's appropriate.
As a former animation geek I especially love that there are a few classics from my college days, like The Cat Came Back, which I can now introduce it to my 10 year-old son (this is not for little ones). Now he too can have that song stuck in his head for the next twenty years. -Betsy
Download the NFB Film iPhone app from iTunes.