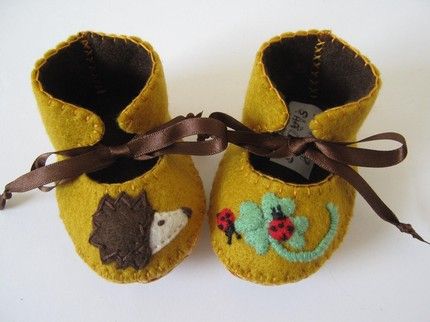 I remember feeling pretty annoyed with everyone telling me how difficult it was to have a winter baby – more blankets, big coats, being stuck in the house all day. The list goes on.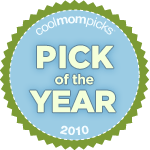 But what they all failed to mention was the adorableness of winter baby wear, like these ridiculously cute baby booties from Funky Shapes. Handsewn in the UK using gold and chocolate felt and Japanese fabric, these limited edition baby shoes will keep those tiny tootsies warm and cozy, and the careful seam-free construction ensures that they're actually comfortable, not just cute to look at. Take that, summer babies. -Kristen
Find more adorable handmade baby booties at Funky Shapes.