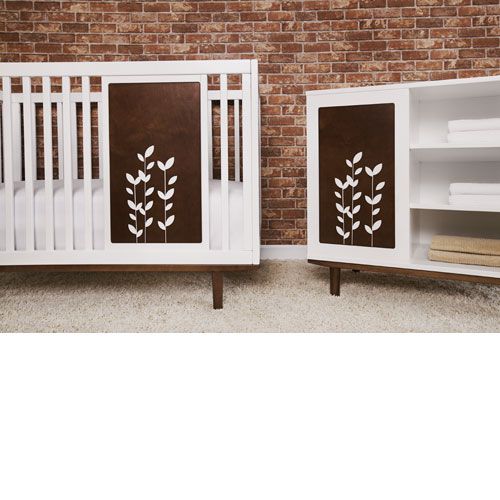 I
hate my hand-me-down crib with the passion of a thousand fiery suns,
which is why it's in pieces in the attic while my kid sleeps in an old
pack-and-play the color of used hospital scrubs. In my dreams, I've got
something from Muu Furniture – I'm thinking white with vines, please. And a slice of chocolate pie.
If you thought Muu had cute kids' furniture before, wait until you see the new Ray Collection for the nursery which packs a lot of style and grace into an affordable price point.
This
is what we call a win-win-win situation. Your kids win, because they
get to frolic and snooze amongst adorable, non-toxic, comfortable
furniture. You win, because your sweet baby's sophisticated crib morphs
into a sturdy toddler bed, while the storage unit and dresser will look
chic up until the day you lug them up to the freshman dorm room. And
the earth wins, because Muu furniture is sustainably hand-made in
America of locally sourced solid maple and recycled wood MDF.
These
pieces are made to last and look good doing it. Like the Sophia Loren
of children's furniture. And for extra added win, the crib and storage
unit have interchangeable Muu panels featuring either butterflies,
vines, or a rocket so you can swap them out and keep the look fresh.
For more cute choices, you can also spend a little more and grab one
from the Muu Sam Collection.
Sadly, I'm pretty sure Muu doesn't provide chocolate pie with their cribs. But it might be worth asking. –Delilah, CMP's newest wonderful contributor. Yay!