Valentine's Day or not, I am so taken with the new heart pajamas from Kideko, it's almost a shame that they're designed to be worn in the dark.
The color is wildly vibrant in person, reminiscent of European brands like Kit+Lili and Plastisock. And the cotton jersey is so soft and stretchy and bedtime-ready, it's not surprising they come from the same Australian company whose funky kids' bedding we adore (and also happens to be on sale for up to 70% off right now). If you've got a boy, check out the other sleepwear styles including the fun blue monsters, and the graphic yellow "sunshine."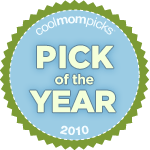 Grab a pair in long or short-sleeved versions up to size 12, and keep your little Valentine looking loved all year long. But order now. They come from Australia and it could take about a week. –Liz

Find the new selection of kids' pajamas from Kideko online at their website – and remember to knock about $4 off the price when you convert from AUD to USD.