I need some great first birthday party ideas and some adorable first birthday party attire for a little boy.
Any suggestions?
I am a recent follower, but a huge fan!
Thanks! -Emilie


Congratulations on the upcoming first birthday for your little guy! I'm sure you realize most one year-olds need nothing more than a lick of cupcake frosting and an empty box to play with, but I adore kid parties and think they can be a lot of fun for everyone gathered to share in the occasion. I hope some of these ideas help you plan a fun and memorable party for you all. -Christina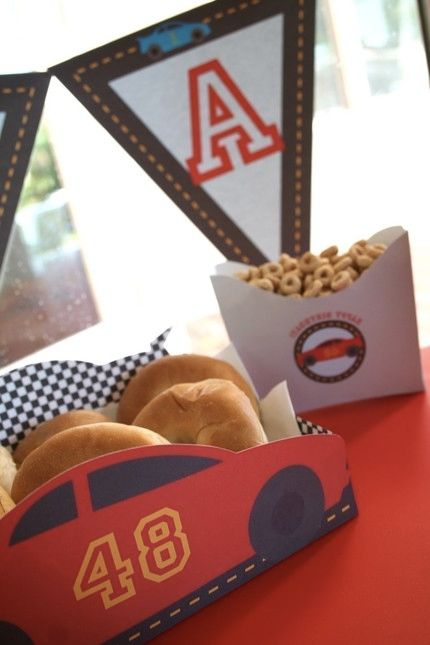 When my son turned one, I decided to build a theme around a single color: in our case it was "red" because we had loads of red toys, balls and stuffed animals which cut down on the need to buy very much. The party favors included homemade red play dough and if I had known about
Chase Dreams
or
Lil Scribblers
, I would have definitely asked them to make me a special order of their recycled crayon favors in red.
For even more cool boy party ideas, check out the amazing printable party decor from
Paper & Cake
. With just some color ink in the printer and card stock, you can have great quality party decorations for little money. You'll find themes like race car (shown above), construction and outer space, though I especially love their Sail Away printable party which would be perfect for a summer birthday. A crisp white shirt and the adorable printable sailor's hat, and he'd be all set.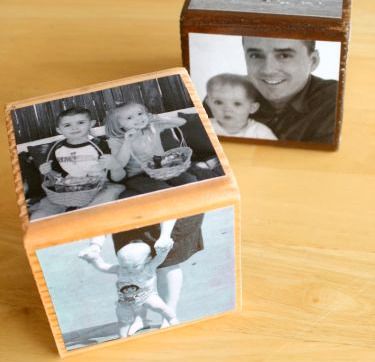 CMP go-to blog for great craft ideas,
Make and Takes
, recently featured cute birthday party themes. Some are definitely geared for the older child, but this
Building Block party
is super adorable and age appropriate.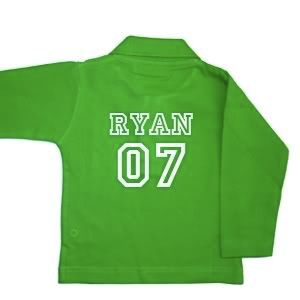 If you'd like your son
to wear his age all day, check out these shirts from
Resa Design
.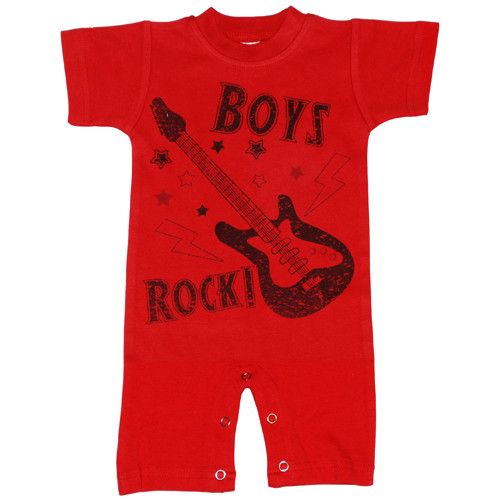 For a different take on the "prince/princess" look for a first birthday, check out the cool rock star romper at
Psychobaby
. After all, he is a little rock star, right? (And psst…moms of girls: Look at all the great
rock star children's clothes
we found for a
mom with a little girl, recently.)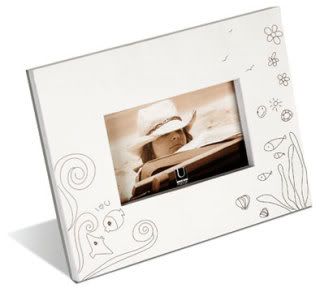 Our Editor Liz had a lovely idea for remembering the day in a special way: she set out a matted picture of her daughter, with the glass removed from the frame, and asked her guests to sign the matte. It's a lovely way to remember a very special milestone in your son's life. (
Doodlebook Frame
shown.)
I also adore how this mama took photographs from her daughter's first year and turned it into a gorgeously touching Animoto video. (Edited to add: the video is no longer online.) I'd set the video to play on a loop throughout the party and let guests spend a few moments watching the year flash by. Put a journal near the video so they can share one of their favorite memories with him that year, and you'll have an amazing keepsake to pass on to him someday.