Estella
is one of our favorite NYC boutiques, and it's also Italian for star. (I mention this only because it makes me crave Italian cream cake.) While Estella definitely sells the kind of designer kids clothing that makes you wish for a bigger budget, they're having an amazing sale right now that's certainly worth a look when you're inside, taking a break from the humidity.

At the Estella summer
sale, you'll find several luxe selections I love like lovely Album
de Famiglia snap-front tunics for 50% off. I also like some sweet
dresses from Estella's own line which are sure to charm, including the
rose-soft Pleated
Corduroy dress for next fall.

For i ragazzi, the
boys, you won't want to miss the totally rad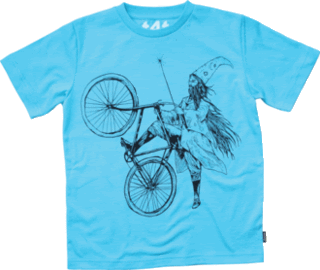 deal at $21– and for every Munster garment
purchased, one is donated to Vietnamese orphanages. Or get ready to
snuggle down in the hand-made Estella summer
sale online, or in person in NYC at 493 Sixth Avenue.