Although it makes my southern grandmother fan herself and say, Lawsy, I'm not much of a cook. When I do need a recipe, I hop on the internet and zap from recipe site to recipe site, trying to find just the right one. Oh, and it has to be dairy-free and be utterly devoid of capers, raisins, warm apples, or tuna..
But there's a new site in town, and it's made just for picky people like me.

Yummly is basically a match.com for recipes, meets food website search engine, with a little Yelp thrown in for fun.
Here's the
important thing: Before you start searching for a recipe, you go to
your Taste Preferences and tell Yummly all the things you hate. Then
you tell it what you like. Then you tell it what you're allergic to,
including gluten, dairy, soy and more. You can also specify a
diet, including vegan, four types of vegetarian, and raw. Only then do
you start your search and make Yummly do all the work for you, checking
all the other hot sites on the web (Epicurious, All Recipes, Recipezaar and so on) for recipes that fit in with your
dearest desires and your need to not blow up like a red balloon after
eating shrimp.
Of course, Yummly has other features you
want, too. Make a profile, meet a new group of TasteBuds with similar
foodie interests, rate the recipes, keep a list of favorites, and share them on Facebook.
They even allow you to filter recipes by taste, cuisine, prep time, and
price.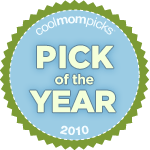 Yes, price; you can see just what a recipe will cost per serving, although I don't know if they're using Target prices or Whole Foods.
About the only thing Yummly won't do for you is show up and
spoon-feed you the vegan brownie batter. Hold the raisins. –Delilah
Create a profile and search for recipes around the web at the new Yummly
[tomato soup photo via recipezaar]