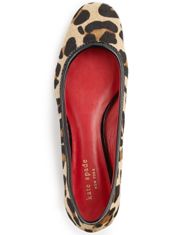 Most of us know designer Liz Lange for her fabulous maternity clothes, to which I'm eternally grateful for saving me from trapeze shirts. Four times. You may also know about her new Completely Me line of non-maternity clothes, at least if you're an avid Cool Mom Picks reader.
But what you might not know is that Liz, along with her sister and graphic designer Jane Wagman, are dishing out invaluable shopping tips totally free of charge.

Each day, at their new site, Shopafrolic, the style mavens apply their fantastic taste to selecting various accessories, beauty products, and
clothes and offer their opinions on why they're hot, why they love
them, and my big question–how best to wear them.
Granted, many of
their choices are designer, investment pieces, although there are also picks like great pumps under $40, and affordable drugstore-brand eyeshadows. Still, even if you can't
afford a Balenciaga bag, the site is worth your while if you want to know about some of the hottest trends or how to update pieces you've got floating around your closet now.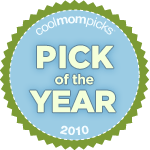 Even if the adorable Kate Spade leopard print flats (pictured) they're gushing about
aren't in your fall shoe budget, you can still run out to your favorite shop and snag a pair with a similar sensibility, at a price that works for you.
I'm excited about the promise of upcoming guest editors like Simon Doonan, Nina Garcia and Mary Alice Stephenson. But what I really like is that if you're on the fence about a particular purchase, you can submit it to their "Buy/Don't Buy"
section, where both Jane and Liz will tell you whether you should take
the plunge or not–all at no cost to you.
That's like getting one of the most popular designers in the country and a top graphic designer as your own personal shoppers. So great. -Kristen

Check out daily fashion tips from Liz Lange and Jane Wagman at Shopafrolic.