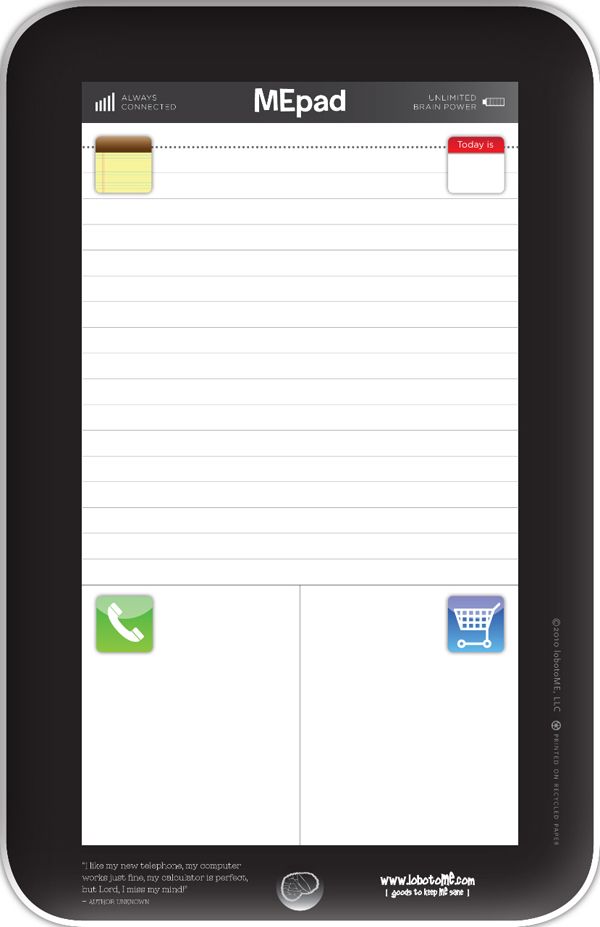 I'm so high tech that, sometimes, I need to go low tech.
For those of you like me, or those who just plain reject iPads and online organizers and anything with a plug, may I recommend the MEpad from LobotoME?

Okay, so you can't surf the web on the MEpad, watch videos,
listen to music, or gaze lovingly at your baby photos (unless they're paper clipped to the top). But you can write on it with a pen.
Yes, a glorious pen.
Remember those?
Write your shopping lists, to-do lists, lists, notes to the husband on this hilarious recycled paper pad. There's no need to charge it, sync it, or turn it on and off to get it working again. That's progress. –Elizabeth

Find the MEpad note pad online at LobotoME