I've been smitten with Stella McCartney's exclusive clothing line for the Gap for two seasons in a row, so when I heard she launched a new collection of her very own, I just had to check it out. And while this collection is priced higher than her Gap goodies, it's not nearly as much as I'd expect for such a major designer.

In other words, it's definitely worth a look, a few clicks, and maybe even a credit card swipe or two.
[don't miss some fabulous, fashionable looks after the jump]



After perusing both the boy and girl looks in the new
Stella McCartney Kids Collection
, I'm much more partial to the
girls collection (sorry mamas of boys), which offers a wider
variety of wearable styles. I just love the
Lydia Blouse
(above right), which also happens to be a Stella favorite as well; it would
pair adorably with a pair of skinny jeans, or even some funkier wide
leg pants. Though I'm not sure it's cute enough to sway me over to the
"dry clean only" side of kids clothing, I could see it as a special occasion shirt that's more wearable than some of the fancy stuff out there.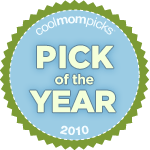 I'm also fascinated by the unique shape of the Alexa jacket,
which is Stella's version of a kids trench coat, and makes for a stylish
alternative to the ubiquitous rain slickers.

But if I had to choose just one thing, hands down it would be the Fay Coat which juxtaposes a very classic shape with modern and on trend
military detailing, making it a timeless piece of clothing that's still
pretty darn hip with definite hand-me-down potential. At least that's
how I'm rationalizing myself into purchasing it. -Kristen



So tell us, what do you think of Stella McCartney's new kids clothing
line? And if you'd like to see more, click on over and check out her
collection for girls, boys, babies too.