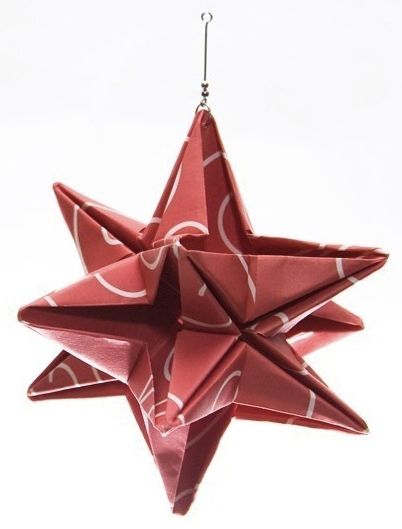 'Tis the season for lots of neighborhood parties and gatherings, and you know what that means–lots of hostess gifts. I have a closet dedicated to "cutesy gifts gone bad," like dozens of fancy soaps. (I'm a pump dispenser girl.)
Personally I think a hostess gift is to show appreciation for someone's effort, so I like gifts that are thoughtful, unexpected and won't break the bank. And we found a fab one.


Check out these paper Origami Star Ornaments from rigmarole.
The stars are 4" and come with wire eyelets so they're ready for
hanging. Don't expect snowmen or reindeer themed ornaments here though.
These fun folded stars are made from vintage inspired printed paper.
Best of all they're under $10 a piece for a one-of-a-kind gift, or 3 for
$28. We love these ornaments so much they made it into our holiday gift guide this year.
My suggestion, get a bunch so you won't have to scramble if you receive a
last-minute invite. Sure you may end up with some extras, but who would
complain?--Betsy
Don't wish upon a star, go get some of these paper Origami Star Ornaments at the Etsy shop rigmarole. And for more great holiday gift ideas for hostesses — and everyone else on your list — check out our holiday gift guide!