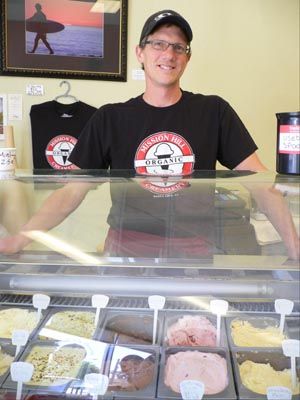 Well hello! And happy Small Business Saturday –quite possibly our new favorite shopping day.
(It certainly sounds better than Black Friday, right? So dark! So ominous!)
Today is an amazing opportunity to devote some of that holiday budget to the local merchants you know and love–online or off. For some of our own writers' favorite mom and pops in their hoods, from Boston and New York to Albuquerque and Santa Cruz, check our own Small Business Saturday recommendations and you'll even get some awesome holiday ideas.
Or heck, search this site. 99% of what we do is support the little guy (and gal) and plenty of them are offering awesome holiday discounts too.
Happy shopping! -Liz, Kristen, and the Cool Mom Picks team
This post and the first ever Small Business Saturday is sponsored by American Express. You can "like" the Small Business Saturday Facebook Page to
help spread the word
about supporting the kinds of small businesses that Cool Mom Picks know
and love.
[photo: mission hill creamery, santa cruz, ca]