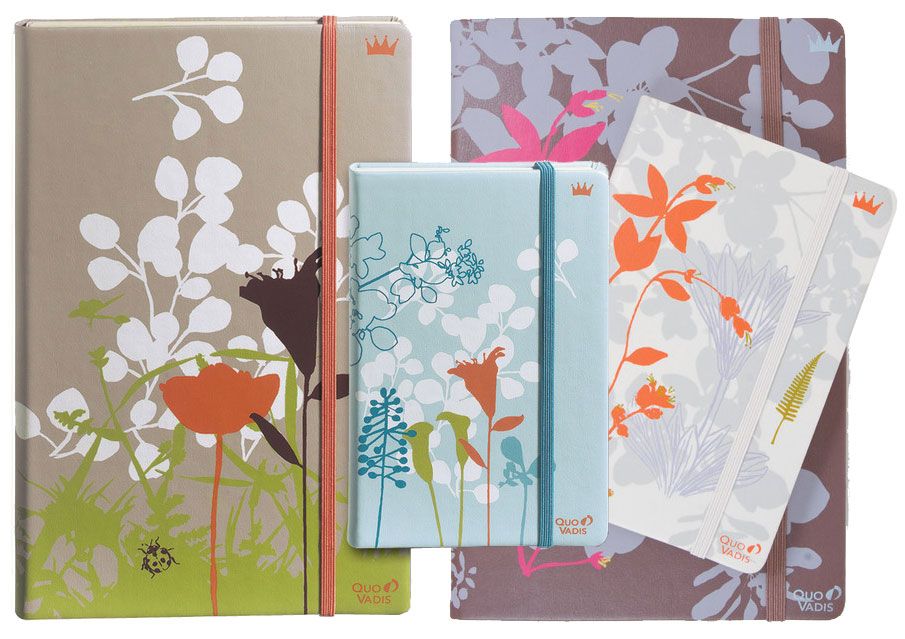 At the beginning of every new year, I treat myself to a pretty, new notebook. It's an almost-literal way to start the year with a clean slate. New year, new notebook, new thoughts.
The only problem with this method, now that there are children afoot: my fancy new notebook is invariably trashed long before the next January 1. But I think I've found the perfect solution.

Let's judge these Robert le héros notebooks from Quo Vadis by
their covers: lovely colors, beautiful designs… on silkscreened
leatherette, which is sturdier than standard-issue notebook coverstock,
and way harder for little hands to maul. And the satin-finish paper
inside–which is made from pulp from sustainably-managed forests–is by
Clairefontaine, a respected European paper mill.
It's a perfect example of style meets substance, which isn't a bad way to start a
new year at all. Bring on the crayon scribbles. -Lexi