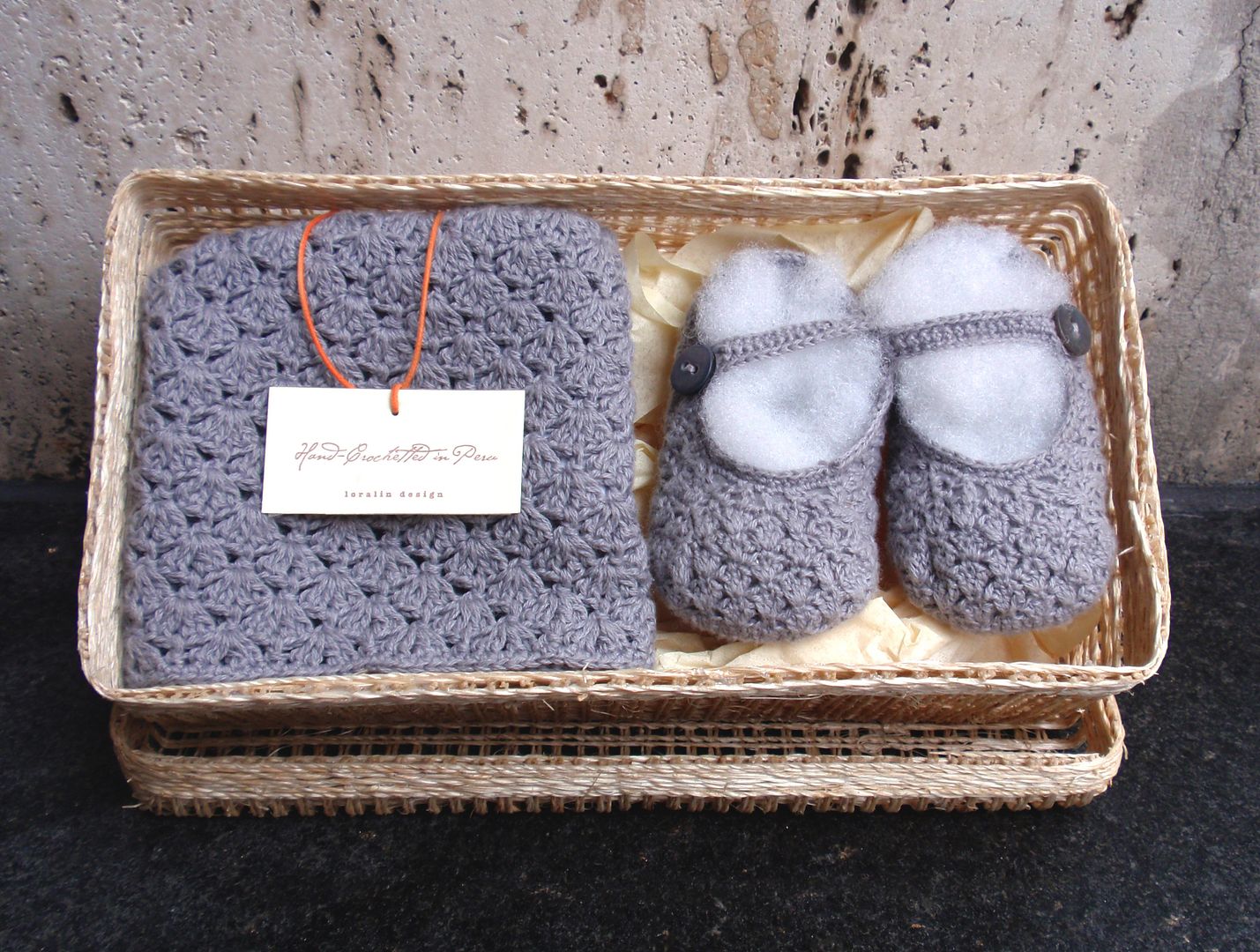 Of the many talents I wished I possessed, crocheting is at the top of the list, right along with singing in key and being able to sketch something other than stick figures. Since I don't expect to inherit any of those talents any time soon, I look to outside sources for my fix. Which is why I was thrilled to discover a beautiful hand crocheted baby gift set.

Personally,
I can't think of anything sweeter–and more classic–for a baby gift
than something crocheted. Loralin Design owner Lynne Buchman designs this Booties and Hat Gift Set herself and then has them hand crocheted in Peru. I love
the chic packaging of the set, which also comes in pink or light blue. And it was such a hit at the NY International Gift Show earlier this month, it was actually a finalist in the best new baby apparel category.
Lynne's other goodies include adorable knit animals, which are also hand knit in Peru (I'm thinking about adopting the owl for myself) and ultra-comfy and cool baby wrap outfits. So sweet. –Melissa
Find beautiful crocheted baby gifts like hand-crocheted baby booties online at Loralin Design