Anyone who's been following the amazing efforts from our sponsor, American Cancer Society's More Birthdays campaign, knows that there's a pretty impressive roster of celebs and otherwise cool people getting in on the do-gooding and sharing their artistic interpretations of Happy Birthday. And peeking at the site this week, we realize they've added three more awesome headliners to the group.
Who wouldn't love getting a personal birthday video wish from cancer survivor Kylie Minogue, or from Ricky Martin, who croons in both English and Spanish. Plus superstar new mom Celene Dion's version of the song is gorgeous. Seriously, it's worth a look.
All you have to do is choose an artist, personalize the video with your special birthday message, and schedule the delivery to your lucky recipient. So cool!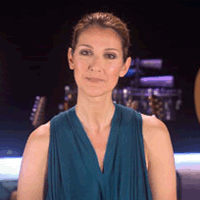 While the email birthday wishes are completely free, of course you can always add a donation to the American Cancer Society on behalf of your friend or relative. We think it's wonderful to help celebrate someone's birthday by helping someone else reach another one too.
We thrilled to be working with our fantastic sponsor, the American Cancer Society, to help spread the word about their very cool MoreBirthdays website. To send your own free personalized birthday greeting from these singers or the slew of others on their site, visit MoreBirthdays.com..