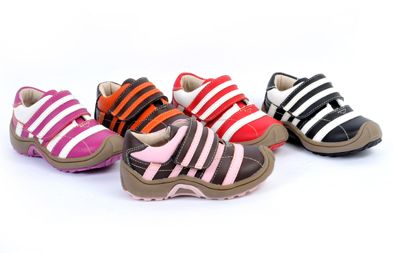 My daughter has worn Vincent Shoes all four years of her life. In fact, Cool Mom Picks was instrumental in launching Vincent Shoes back in the very beginning, so plenty of our kids are familiar with the adorable Swedish styling and rugged construction–and the many compliments we get on our kids' kicks.
So, we are all terribly sad to hear that Vincent shoes is closing their virtual doors this spring. Of course, with every store closing there is an awesome sale, which makes it bittersweet.
[don't miss a huge huge special discount after the jump]

Look around now and grab shoes at amazing prices for future seasons.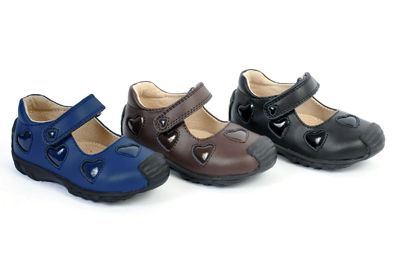 If you could describe a kids shoe as being perfect for a rave, the Lennard striped sneakers would fit the bill. Of course, these hip, comfy shoes are
also perfect for the playground and school. I'll also be getting the Pam Mary-Jane for next fall. Also take a look at the cool short rainboots for kids now just $17.95, or classic mary-janes in red or black for $22.45.
There are a few cute options for boys too, including the funky Ludde kids sneakers and the Lory shoes that look amazing in navy and white. But you need to hurry–the selection is getting increasingly limited as you can imagine.
Good-bye Vincent Shoes; at least we'll have something to remember you by. – Elizabeth

Check out the selection of full-priced shoes for kids that are now 60% off with the code: CMP-60-OFF (good through April 15). The rest of their kids shoes are on sale at 35% – 75% off. See the whole collection at Vincent Shoes.