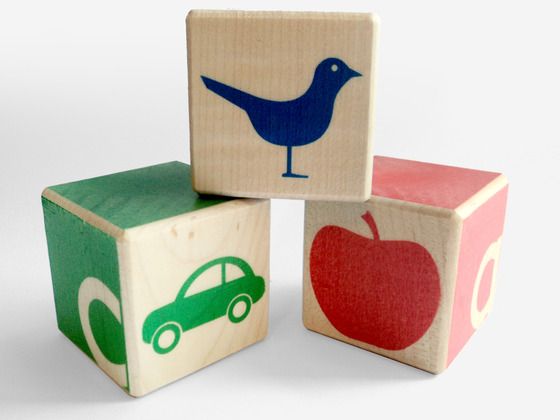 It's not often you feel you really get to help nurture the seed of an idea as it develops into an independent business. We've mentioned how much we love Kickstarter as the place to help fund creative projects, and now there's a new one that you philanthropic moms just might be excited about.

One of the newest projects is weebee blocks,
a solid maple block alphabet-and-images set, designed by a husband/wife
team for their own son. The chunky wooden blocks were such a
hit, Harlan and his wife are hoping to spin them into a brand and
business.
Support this fledging venture and get an artisan item in
return: for $100, you get the full set of blocks, a heartfelt thank
you, and the knowledge that you're helping a mom-and-pop shop get a
little closer to success. – Barbara
Support weebee blocks and other creative projects through Kickstarter