I need ideas for my daughter's 10th birthday..something original and wow. She's a girly girl, loves to sing, very creative, honor student, responsible and loving. Over the years, we've done the bead parties, craft parties, clowns, art parties and dance parties. Now what! -Dania

Hi Dania, I have a 10 year old daughter who loves at-home birthday parties, so I have some ideas that I think she'll like, that won't cost you a million dollars or make you install a carousel in your backyard. -Christina

Luau

A Luau theme is perfect for summer when the weather feels tropical already. If your guests are all girls, they can make leis or grass skirts, learn to hula dance, and play water games. I love the playful but sophisticated looks of the Hawaii Five-O themed party decor from Social Couture or the custom Luau Birthday Party printables at Anders Ruff. I think this would look fabulous even if you can't get beachfront seating. Or a whole suckling pig You can also serve smoothies in cups garnished with big wedges of fruit and paper umbrellas, and at the end, hand out these adorable palm tree favor boxes from Plum Party.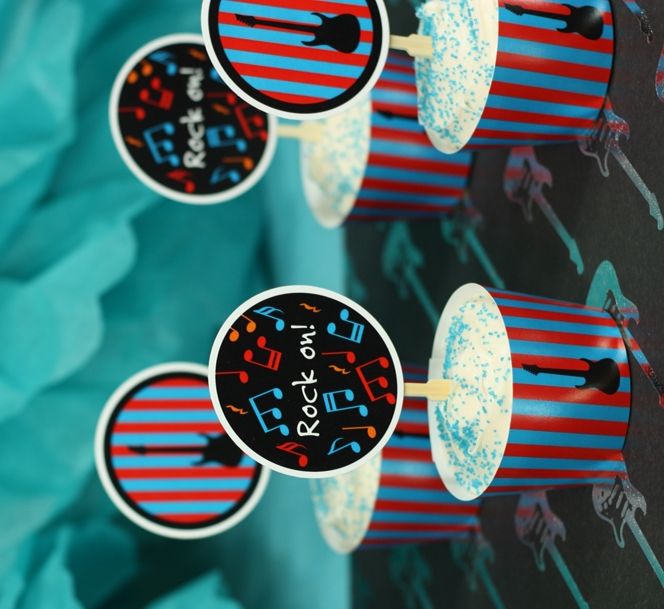 American Idol Party

If you have a performer on your hands, an American Idol party would be a lot of fun for a bunch of ten-year-olds. Grab a karaoke machine, put out lots of rock-star accessories, and let them do their hair and go crazy with makeup. (It's just for a day.) The Celebration Shoppe has rock-star ideas and printables to go along with the theme. And it would be great to get the adults at the party to dress like Randy, JLo, and Steven Tyler.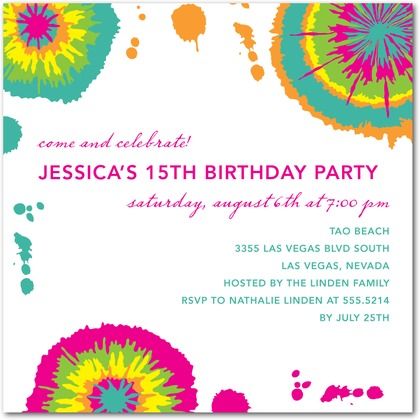 Summer of Love/Tie Dye Party
Go retro with a Summer of Love party and your daughter will think you are so hip—she doesn't even need to know if you were already born when the original was going on. I love
Tiny Print's Tie Dye party invitations to set the mood Then crank up the 60′s music and have a Mamas and Papas sing-a-long. Instead of springing for "hippie costumes," check out your local thrift store for great accessories for dress-up, and grab one of Jacquard's great tie-dye craft kits for an activity.
Ice Skating Party
It may seem counter-intuitive, but hitting an indoor
rink during the summer for a Skating in July party will feel pretty good
when the temperature rises. Afterward, bring the kids back home to a
snowy scene with white Christmas lights and lots of white decorations.
Check out the Tiny Prints blog for some great ideas to go along with this theme. The party guests can make fancy snowflakes, eat sno-cones and drink frozen hot chocolate, mittens optional.
Asian Inspiration
My daughter loves all things Japan, so I think an Asian-inspired party would be a big hit among her peers. Check out the lovely decor from Asian party decor at Plum Party which emphasizes cherry blossoms and bamboo, not Hello Kitty. Host a Japanese tea, serve (veggie) sushi and do some Japanese crafts like origami, and you'll have a memorable and unique party for your newly double-digit daughter.

Seach our archives under Party Time! for other birthday party ideas and supplies. And, readers, if you have any great party ideas for a ten year old, feel free to leave them in the comments.