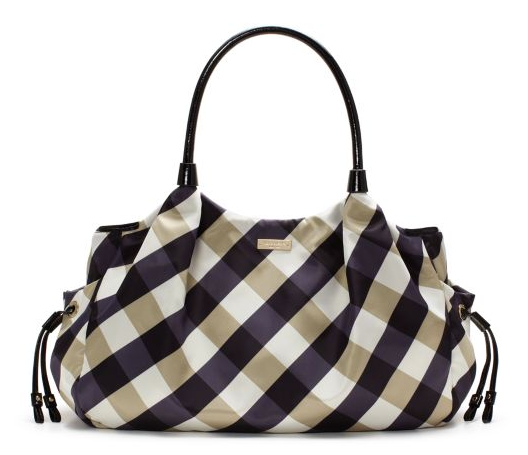 There are a few things that I haven't really used since having my second kid, and one of them happens to be a diaper bag. I've got enough on my hands traveling with four kids; I'd rather not lug all their crap in a gigantic bag too.
But leave it to Kate Spade to make me say something I haven't said for a long time: I really want this diaper bag.

Maybe it's because this bag makes me think of a fancy party at the Hamptons that I'll never get invited to, but I have strong, covetous feelings for the East Meadow Stevie Baby Bag. Complete with loads of pockets, a wipeable lining (practical!), and that essential 14k light gold plated hardware that every mother needs, this preppy gingham printed bag is everything I would want in a non-diaper bag. So why not get it with all the other cool mom-friendly features too?
There's no way anyone would ever think that it's a diaper bag I'm carrying; just a swanky Kate Spade. Off to sell my first born (ha!). -Kristen
Purchase the Kate Spade diaper bag at KateSpade.com with free ground shipping on all orders.