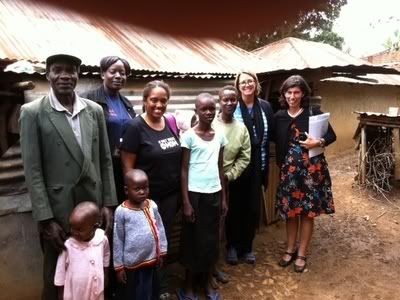 At Cool Mom Picks, we get a kick out of finding cool stuff to make moms' lives easier. Then along comes a community partnership like ONE Moms that's helping make moms' lives easier in a truly profound way: Keeping mothers and babies safe and healthy.
Right now, our friends from TheMotherhood and some of our favorite mom bloggers are in Kenya right now with the ONE Campaign, a non-partisan grassroots organization that advocates for smart policies to help combat extreme poverty and preventable disease.
As part of the ONE Moms community, these moms are doing what I bet so many of us wish we could all do at some point–they're seeing for themselves how mothers and children in developing nations live. Let's say it's a powerful, sobering view to recognize that the routine maternal and infant care that we all enjoy, is simply not available to much of Africa.
If you want help,it doesn't take much. Sign up for weekly updates, read about the issues, and then share what you're learning–whether that means telling a friend, talking to your children, writing a blog post, or following the #ONEmoms Twitter stream. You can also check out the inspiring daily updates on the ONE Moms page.
We hope you'll take a few minutes to check out the campaign and see how you might get involved too. -Julie
Get all the details on ONE Moms at TheMotherhood or the ONE Campaign
[image via TheMotherhood]