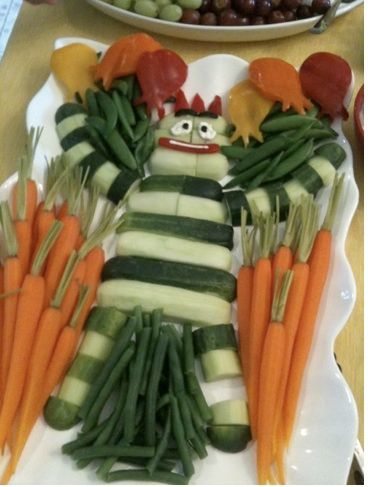 Here are some things we've liked reading around the web this week. We hope you will too.
We love these creative ways to get kids to eat their veggies, or their Brobee.
Tired of hearing Are they all yours?!? Check out our publisher Kristen's new website 4 Kids or More made just for bigger families.
Don't miss this great list of our favorite free educational online games for kids.
Everything you ever wanted to know about cloth diapering but were afraid to ask, from one of the funniest bloggers around.
We're intrigued by cleanclothes.org, which is supporting labels like Armani which agree to ban the hazardous sandblasting jeans technique.
Save the music! Enter the GLEE Give a Note contest and your school might share in the million dollars donated to schools for music programs around the country.
We rounded up some great Fire Truck Decor ideas for your future firefighter.
Name Beatrix NY's ridiculously cute new backpack character, and you could win one. See their Facebook page for details.
There is nothing funny about lice. Until this post.
Don't miss our Kids' Music Download of the Week-it's an EP by Justin Roberts, and it's totally free.
New Yorkers, Mommy Poppins has put together an excellent list of kindie-music shows this fall. See our favorites like Dan Zanes, Princess Katie & Racer Steve, Gustafer Yellowgold, Brady Rhymer live!