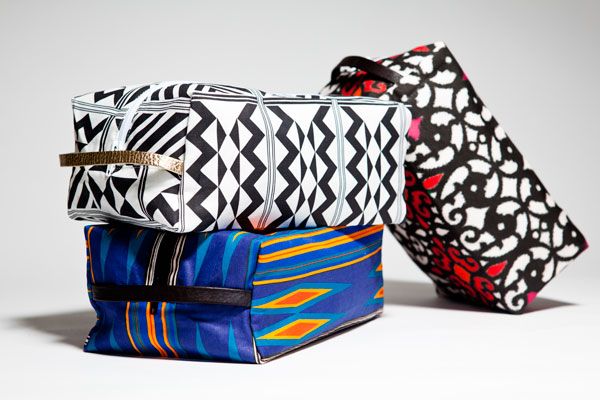 Indian patterns are totally (and beautifully) on-trend right now– we wrote about Ikats and other beautiful prints a few months ago, and our allegiance has yet to waver.
Especially since we saw these lovely designs.

Hammocks & High Tea's
new "Dreamweaver" collection is as gorgeous and global as can be. It's a
whole line of accessories made up entirely of handcrafted and
eco-friendly fabrics, printed with water-based, solvent-free inks: tea
towels, napkins, pillows, totes, and scarves. I'm especially taken with
the dopp kits.
All the prints are produced to evoke the beautiful texture of traditional ikat weaving, and depending on what wets your whistle, prices start at $24. Not close-out prices, to be sure, so be sure to check out the sample sale, featuring a slew of modern products with traditional fabrics. The best of both worlds. -Lexi