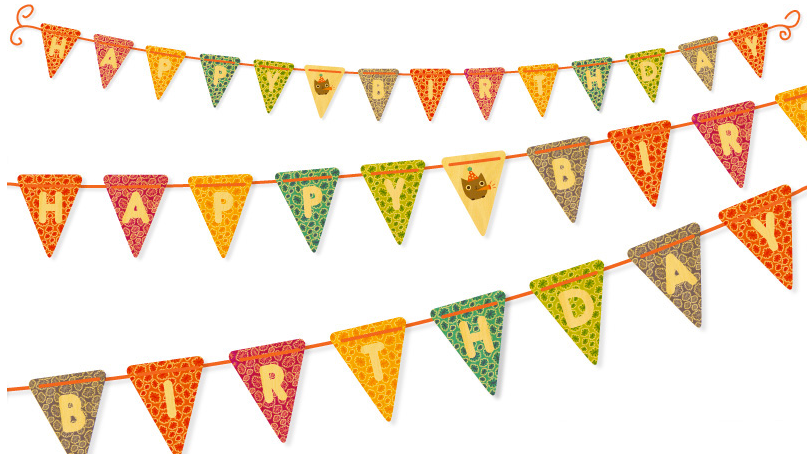 We were so impressed with the gorgeous eco-friendly holiday cards from Night Owl Paper Goods last year that we ordered them for our own CMP contributors. So when I heard they added a few new items to their collection of goodies, I couldn't wait to take a peek. And wow, look what I found!

The Owl Birthday Banner
is the perfect solution for moms like me who don't want more one-off
party decorations that only end up in the trash after the celebration is over.
With this adorable birthday banner, you'll get 14 colorfully printed pennants
made from eco-friendly, sustainably-harvested birch.
There's a little
bit of work involved in stringing the banner, but no sewing, gluing, or
even fancy knot tying involved. And the best part is that when your
party is done, you can fold it up and put it away until it's time to reuse it next year. Just make sure you
remember where you put it. Heh. -Kristen
You can purchase the Owl Birthday Banner (love the welcome baby banners too!) at Night Owl Paper Goods.