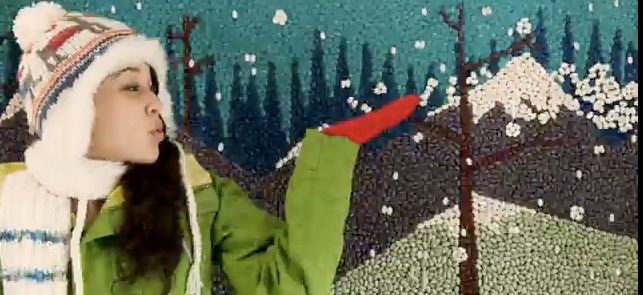 Here are some things we've liked reading around the web this week. We hope you will too.

We are totally charmed by a stop-motion music video made with almost 300,000 jelly beans!
So honored to be among the Top 9 Sites to Find Cool Kids Gear by My Life Scoop.
Which 90210
alum stopped by Cool Mom Tech this week?
Love these ten ways to transform a boring dresser into a focal point in your kids' room.
Kristen raves about some of the new yummy flavors from Ella's Kitchen. . .for your baby, of course.
Just in time for those holiday meals, check out this new two-in-one oven by Samsung.
Oxfam's new advertising campaign blends great design with a message that will make you think.
Check out this 3D LEGO Army, made entirely in chalk!
Check out the Every Day is a Play Day collaboration between Active Kids Club and Polarn O. Pyret all next week, with chances to win great prizes plus donations to the National Wildlife Federation.
Our kindie download of the week is an eclectic and wonderful collection of seven songs. . .and it is free!
Why not try yellow for a child's bedroom?
We love the new resources developed by Sesame Street and The Electric Company for military families.
Plus, today is the beginning of Giggle's Friends and Family sale. Since
you're our friends…use code FF11 through 11/14 to save 20% site wide.