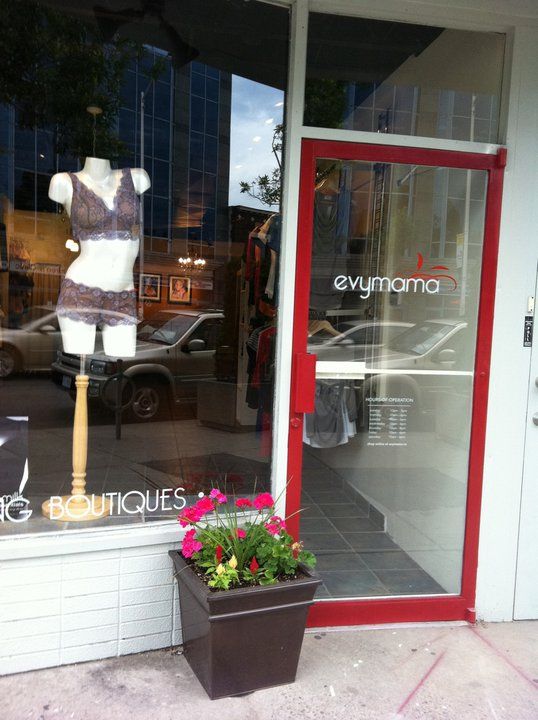 Last year we were overjoyed to learn that Small Business Saturday is now "a thing." Not that it hasn't been a thing around Cool Mom Picks for the last five years or so. And not just on Saturdays either.

Even so, it's a great excuse to get out today–or heck, stay home–and support some of the amazing local merchants in your neighborhood who could surely use a boost this holiday season.

The Small Business Saturday Facebook Page has a nice little app for finding small businesses in your area. But we've got another way…asking our own contributors! Here, just a little love for some of our favorite local mom-and-pops, from coast to coast. Why are we not surprised that so many of us chose cupcakes?

[click over for some of our favorite small businesses in Atlanta, New York, LA, Boston, Toronto and beyond!]




ATLANTA: WHIPSTITCH FABRICS

Even though I'm not so crafty, I love perusing the cool, modern fabrics
at Whipstitch Lounge. Plus, owner, author, and mom of 4 Deb Moebes
offers a slew of amazing in-store and online classes and workshops for
even sewing neophytes like me that will you working a sewing machine in a
matter of minutes. –Kristen




BROOKLYN, NY: JACK THE HORSE TAVERN

The
day this excellent restaurant opened in Brooklyn Heights, was the day
countless neighborhood foodies rejoiced for a cozy, local boite that's
as good as any in NoLita–but without the attitude. Chef Tim's mac n
cheese is a cruel, cruel temptress, often luring me away from dishes
like steak frites or farmers market-fresh salads. The cocktail program
is unexpected, the wines by the glass never disappoint, the Sunday brunch is a joy, and the whole
staff is always lovely to our kids. My only hesitation in mentioning it
is it's already starting to get tough to get a table. –Liz

NEEDHAM, MA: TREAT CUPCAKE BAR

I
love Treat Cupcake Bar, an adorable shop in a
very practical Yankee town (so kudos for that) but they also have a
great idea: you can customize your own cupcake at their treat bar. Every
visit feels like a birthday party. My boys go crazy there (as do I)
and they make yummy vegan cupcakes that are as pretty and tasty as the
regular kind, so my child with allergies doesn't feel left out.
–Roxanna

[photo: roxanna sarmiento]




NORTH EASTON, MA: HILLIARDS HOUSE OF
CANDY

Forget visions of sugarplums. . .I'm fortunate to have Hilliards House
of Candy nearby with sweets for everyone on my list. Like milk chocolate
Santas for the kids' stockings, hand-stirred penuche for my aunt, and
those yummy dark chocolate salted caramels for me. What? I've been a
good girl too! –Christina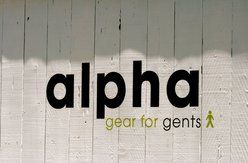 LOS ANGELES: ALPHA

Alpha is the absolute coolest store in Los Angeles. All of the items
(great clothes, gear and toys for men and boys) are handpicked by the
owner, Darren, who also happens to be an awesome all around dude. –Eva



TORONTO, CA: EVYMAMA NURSING AND MATERNITY STORES

Two of my favorite
shops to visit in Toronto are the Evymama Nursing and Maternity stores,
the only breastfeeding boutiques in the city (shown at top). Not only is
the ambiance
delightful
–with a cozy nursing lounge for mamas and toys to entertain visiting
children– but the sales people are expert bra-fitters and the clothing
selection is divine. –Stephanie Slate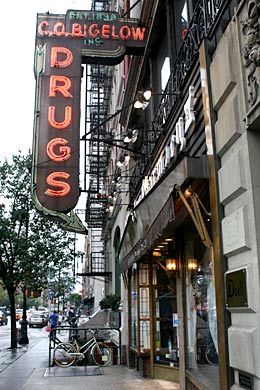 NEW YORK CITY: C.O. BIGELOW APOTHECARY

As the oldest
apothecary in America, Bigelow, in Greenwich Village, is a landmark. I
walk by this tremendous piece
of history on my commute in and out of Manhattan and it has saved me
more than once. They have everything you might possibly need in a New
York minute – last minute gifts, super costume jewelry, toca candles,
fantastic cosmetic and skincare selections, mommy and baby stuff… and
your prescription to boot. -Stephanie M


WOODSTOCK, GA: FOXTALE BOOK SHOPPE
I've
never found a bookstore I didn't like, but I rely on indie
booksellers to really help me find great books for myself and for
holiday gifts. When I'm around the corner at Foxtale Book Shoppe in
Woordstock, GA (or honorable mention to the
recently opened and very active Avid
Bookshop in my college town of Athens) I know I'll find service with
a smile, not to mention
great recommendations, support for local authors, story time for kids,
and great chances to meet my favorite writers and get my books signed.
–Delilah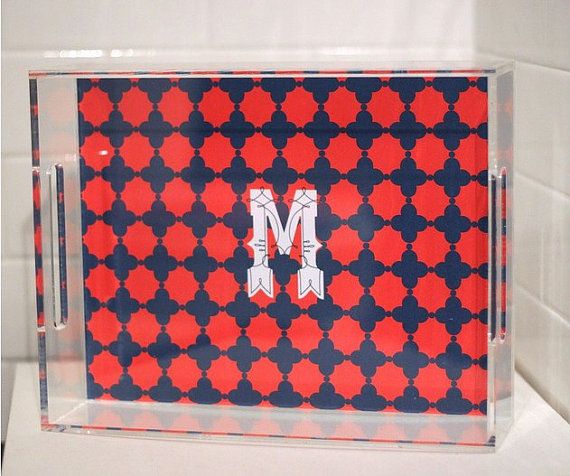 OKLAHOMA CITY: PENCIL SHAVINGS
STUDIO
My friend and neighbor Rachel Shingleton makes the
most fabulous serving
trays ever, and sells them in her Etsy store, Pencil Shavings Studio. I
love these trays not
only because they're stunning but because I know and trust Rachel's
design sensibility. These are created with a lot of love and careful
thought. –Susan W



ATHENS, GA: YOGURI


There's frozen yogurt that comes from corporations and lots of sugar,
and then there's Yoguri–a small, independently-owned shop churning out
non-fat, good-probiotic-laden, low-calorie frozen yogurt. Although a
slew of chain yogurt shops have sprung up in response, Yoguri remains
the original, and our family's favorite. –Mir





PARKER, CO: NOMELIE CUPCAKES
Our
local cupcake bakery, Nomelie Cupcakes, is my new favorite place to
indulge my unholy love for buttercream. Plus, I can ride my bike there
and back, totally erasing any guilt. –Julie





If you've got a favorite local business you'd like to give a shout-out to, we'd love to hear it in the comments! This is a great opportunity to support the little guy/gal in your town. Also feel free to check out last year's CMP picks for Small Business Saturday. We still love them all!