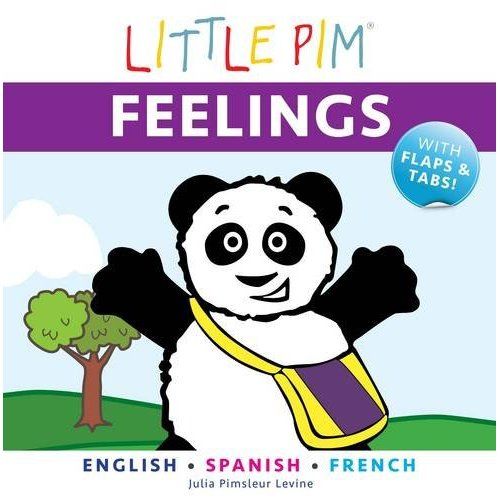 How often do you find yourself struggling to come up with a special holiday gift for the trilingual baby in your life? Heh. Well, look no further than the two new books from Little
Pim, makers of the wonderful foreign language learning videos. And if baby isn't trilingual yet, she will be soon.


These sweet little books teach both Spanish and French in a fun, lift-the-flap-and-pull-the-tab
kind of way. There are two in the series so far: Feelings
and Colors. All three of my kids enjoy reading them, though I think they're
most suited to my preschooler as the illustrations are bold and
colorful and the photographs of children are particularly appealing.
And there's something about hearing a kid trying to wrap her
mouth around Elle est heureux that makes me feel pretty feliz,
indeed. –Stephanie

Find Little Pim – Feelings
and Little Pim – Colors from our affiliate Amazon or learn more at LittlePim.com.