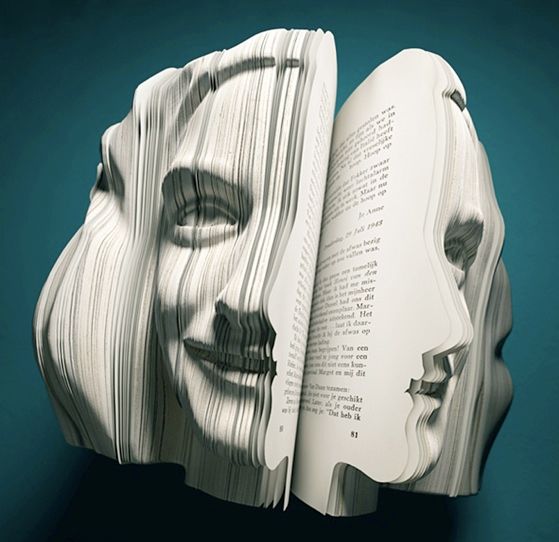 Here are some things we've liked reading around the web this week. We hope you will too.
Love these
"face" books in 3D
that feature the actual autobiographies of the figures captured, like Anne Frank (shown) and Vincent Van Gogh.
Our kindie music download of the week has Justin Roberts hoping for a
Snow Day
.
We love these smart and easy tips for organizing a junk drawer. Very motivating!
New Yorkers: Check out the first Kids Food Festival this weekend in Citi Pond in Bryant Park. Kids can get hands-on cooking lessons too.
And please – Help protect free speech on the internet by raising your voice against SOPA and PIPA.