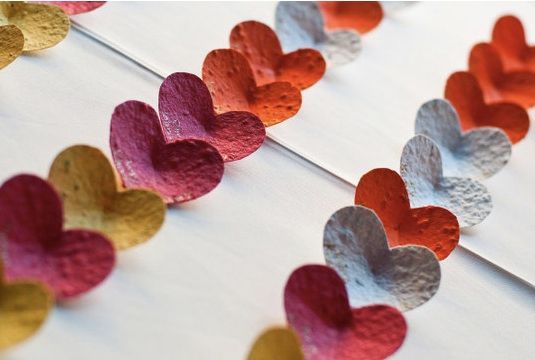 Here are some things we've liked reading around the web this week. We hope you will too.
We're digging these Valentine's garden recipes, like these colorful plantable paper hearts.
Had it with hearts already? Kristen has rounded up some pretty arrow jewelry that we'd love to get from a special someone.
Let your kids play movie critic by voting on their own favorite films of 2011 at
Kids Pick Flicks
.