Ready for some Valentine's Day sweet talk? You can pack a festive Valentine's Day lunch that'll make kiddo swoon without even relying on those candy conversation hearts. That means you get to keep lunchtime fun and healthy while saving the chocolate for when your little cupid gets home. Where she can share. With you, of course.
It doesn't get any easier than this sweet idea for a heart-carved apple (above) spied on Crush Cul de Sac. It makes for a quiet, little surprise; a perfect way to say, I love you.  Just be sure to rub lemon on the exposed part of the fruit so your kid doesn't wrinkle his nose up about "the brown part."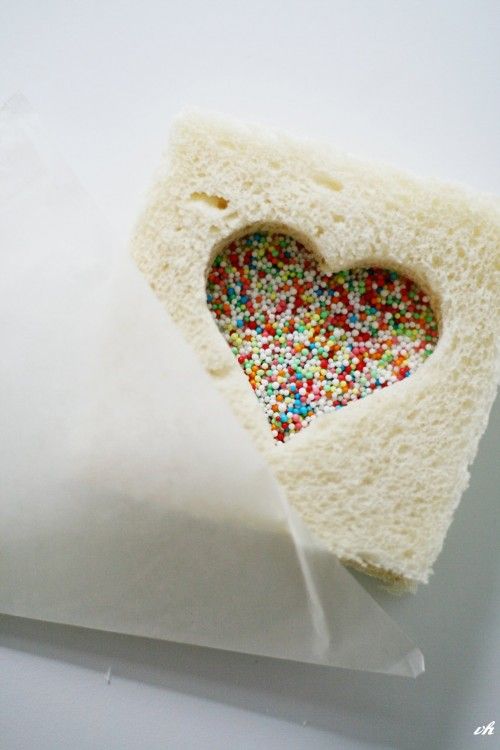 We heart this super easy heart sandwich tutorial. And, okay, there's a little added sugar in there, but a few sprinkles on peanut butter for a holiday treat isn't the end of the world. If you prefer, use a red jam or mashed raspberries spread over cream cheese. (via Alpha Mom)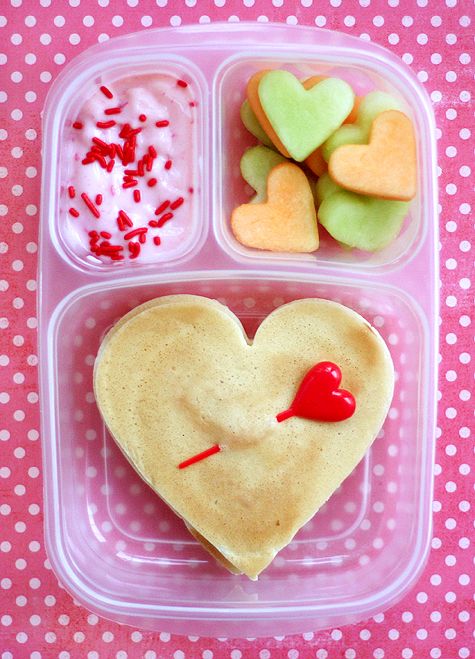 Lisa Storms is full of Valentine's Day lunchbox ideas. This one in particular captured my heart. It's so simple–just pancakes, yogurt and fruit–and the pastel hues of melon are perfect. If you don't have a mold to shape the pancakes, just make a big ol' round one and use scissors to cut out a heart.
Three pieces of bread and a rolling pin are all it takes to turn your kiddo's sandwich into a love letter. Even if you don't have the time to cut little strawberries into hearts, the sandwich still looks great. Check out Bento Mama for the how-to.
This Valentine's Day fruit pop found on Then She Made…looks impressive, but is way easy to put together. Promise. All you need is a heart shaped cookie cutter–or a knife will work fine, too–plus some pineapple and kiwi. And what a great couple that makes.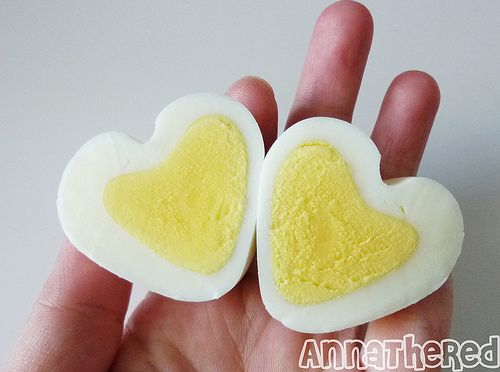 You might remember this heart-shaped egg that CMP discovered last year from Anna the Red. If you didn't pull this one out for Easter, now's your chance. Pack it up with pita chips, veggies, hummus and a hunk of cheese for a protein-packed way to show your love. -Stacie