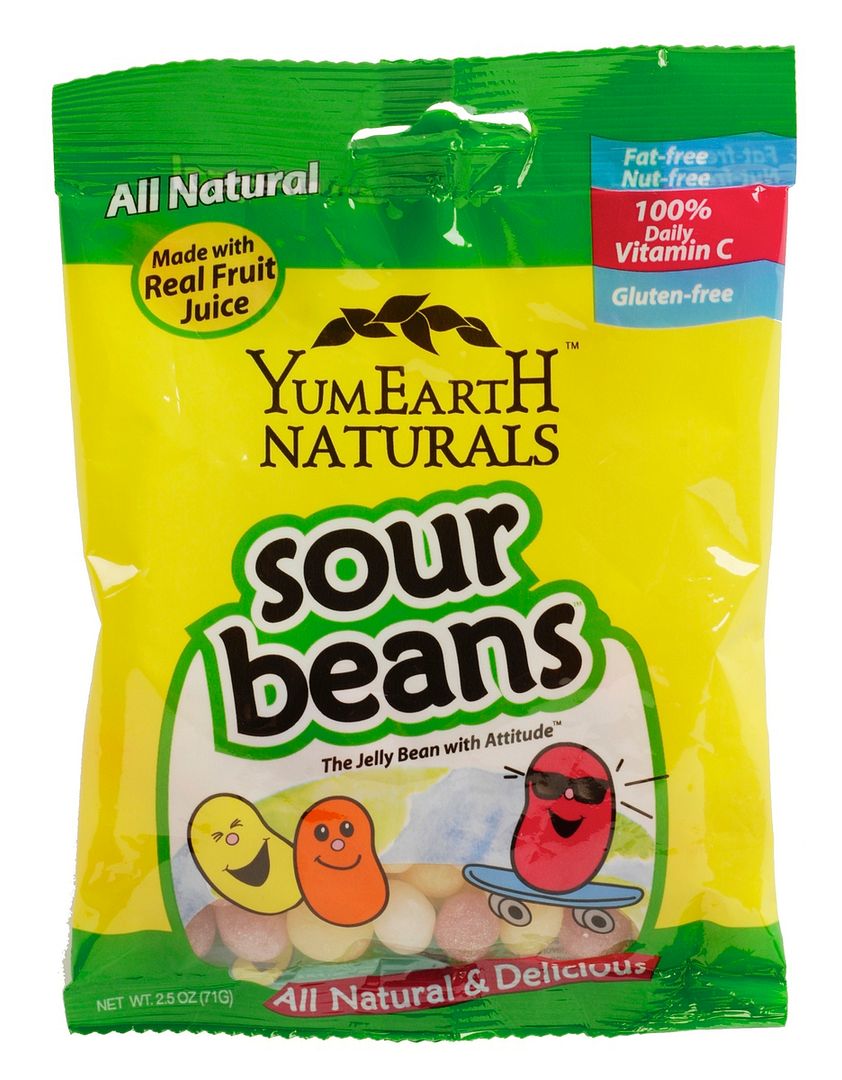 Along with a big chocolate rabbit, the Easter bunny always leaves a bunch of sugary jelly beans for my kids in their basket. And though I don't always love his artificially-colored-and-flavored choices, I let it slide for this one special day.
But, this year, one of our favorite
all-natural candy
companies has come out with jelly beans that make this mama happy and will have my sweet kids puckering up in delight all day long.



YumEarth's new Sour Beans look like innocent little jelly beans until you stick one in your mouth and realize, whoa! sour! In fact, I think my kids will be playing this trick on all their grown relatives on Easter Sunday, just to be funny.
And though I may prefer my candy to be of the dark-chocolate variety, I have to admit there is something yummily addictive about these chewy and oh-so-aptly-named Sour Beans.
Made with natural flavors like purple carrot juice, I love that these beans don't include any artificial dyes, which probably explains their slightly subdued palette. And since they are free of nuts, gluten, dairy, soy and MSG, this is one Easter basket treat that almost every child can share. Though they are really chewy, so really little ones or my tween with braces best be careful. -Christina