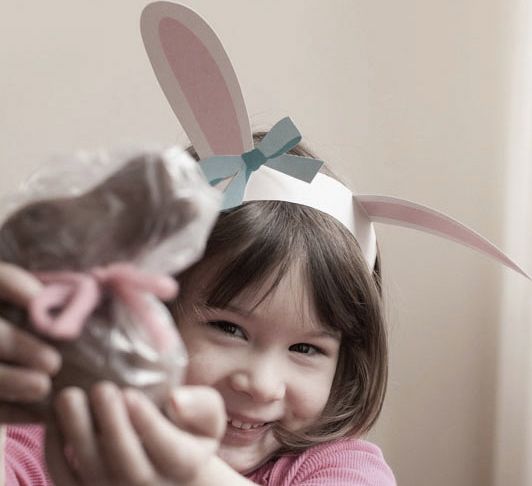 On this Easter Sunday, may your own bunnies stay clean of melted chocolate and grass stains. . .at least until you can get a few great shots of them in their Easter finest.

And while we're sure your children will look adorable as is, we've found a couple of printables that will just up the "awwww" factor today.

The free printable bunny and lamb ears from Ellinee Design House are the perfect topper for Easter; and they'll probably stay on a toddler's head a lot longer than a bonnet.
With just a pair of scissors, a dot of glue and some ribbon, this is one easy project that can be done before the backyard egg hunt. But I'd say, make a couple of extra pairs. There's bound to be a few other hams at Easter dinner who will want to don them as well.
-Christina