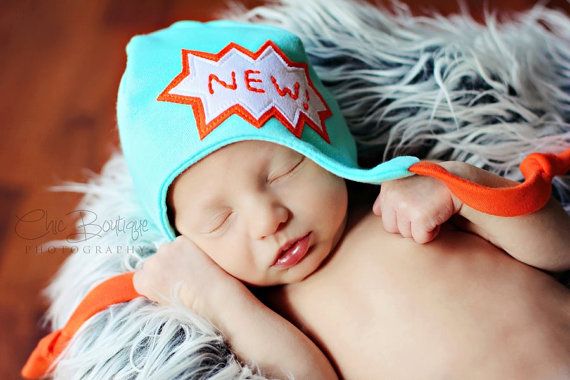 As a mom, I remember my babies living in the classic white onesie, which is an easy piece to pair with pops of color. So I always appreciate finding beanies for babies that have lots of personality and vibrancy.

These brand new handmade earflap baby beanies from get your craft on! SHOP
are adorable! Just about as adorable as the mom tattoo baby beanie we love so much, that's featured right up top in our baby shower gift guide this year.
The hats come in a variety of colors and sizes, with a great pop art sensibility, and they're handmade in a soft knit fabric that's stretchy and comfy. Can't you just see your baby wearing this for a photo shoot or an outing? It's the first gift for your little future superhero. –Kirsten
Shop baby beanies and more at get your craft on! SHOP.