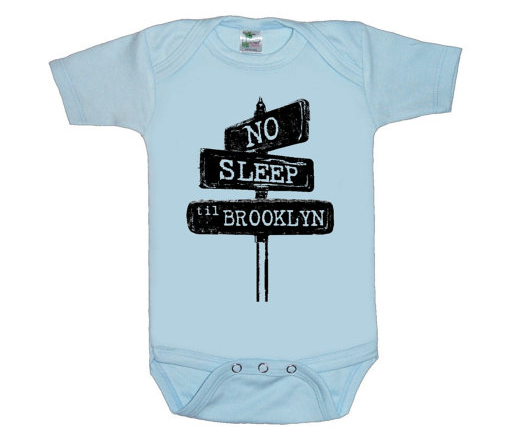 Yesterday, Beastie Boys lovers everywhere collectively gasped with the passing of Adam Yauch. For so many of us, MCA will live on in our MP3 players and iPods–and for some of us, in our mix tapes that are still packed away in boxes somewhere. To celebrate his life and the nostalgia we're feeling, we
rounded-up a few of our favorite Beastie Boys shirts for kids and babies, that will have us
singing Brass Monkey in our heads all week long.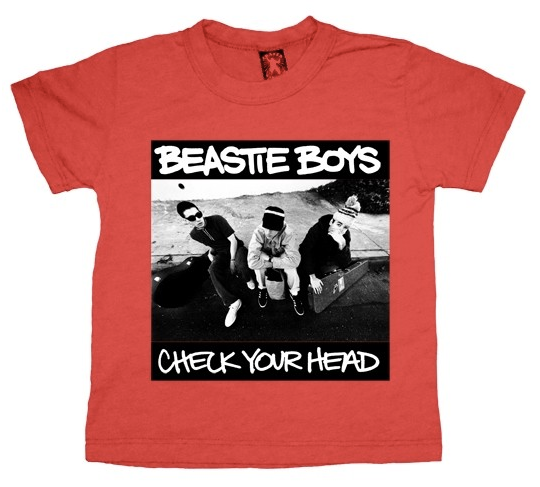 We love this Check Your Head Beastie Boys' shirt featuring their 3rd album cover way back from 1992.
And your wee one can pay a little homage to MCA in this rad
Rowdy Sprout onesie
, made from super soft cotton and perfect for your littlest Beastie Boys fan.