As a professional decorator, one of my favorite spaces to take on is a kid's room. You can go as creative and whimsical as you want; where else could I use every color in the rainbow and indulge in prints that are easily deemed "funny?"
Now there's an Etsy shop I'm so happy to have discovered for those very reasons.

When I first saw these pillows from Coucou Salut, I immediately thought of several places that I would use them in my own home. Everything at the shop is 100% illustrated, designed, printed and sewn by one talented pair of hands, in Montreal, Quebec. The price point is also excellent.
My
favorite item is the strongman cushion cover, above. While it fits my son's
personality so well, I'd think plenty of kids would get a kick out of it. But her illustrations come to life on so many adorable items in the shop. Including onesies and tees.
Any pillow with a polka dotted back cover gets a standing ovation from me. So cute.
Linen tea towels! Great in a nursery for quick clean ups, or in a child's bathroom.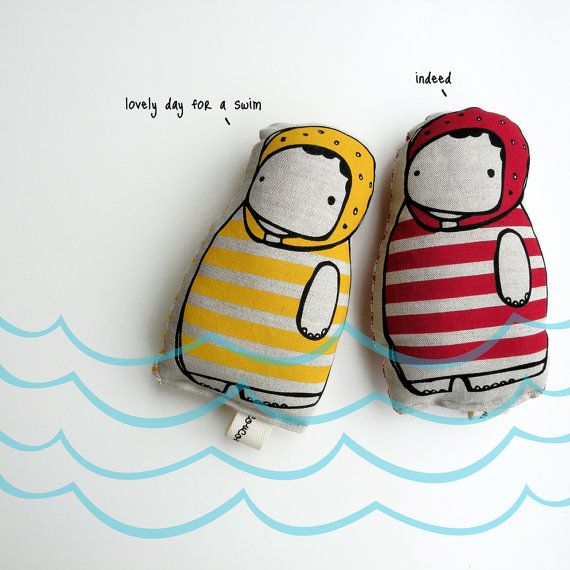 These swimmer dolls are more like small plush pillows, and would be great gifts for a summer birthday boy or girl.
See? I don't even know where to start. –Kirsten
Visit Coucou Salut to shop whimsical handmade art and decor.