With a husband in the Air Force Reserves, the hot military trend is one of my favorites–not to mention it's pretty easy getting a jacket on a finicky boy when you tell him he'll be just like Daddy. In my search for the perfect winter coat for my son, I found some on-trend winners well worth sharing. Here are my top picks for boys' military inspired jackets at some of my favorite online shops.

The pilot wife in me was immediately drawn to this adorable faux leather bomber jacket at the Gap (above left.) But even if Daddy doesn't fly planes for a living, this is a fantastic alternative to a dressy coat for a little boy.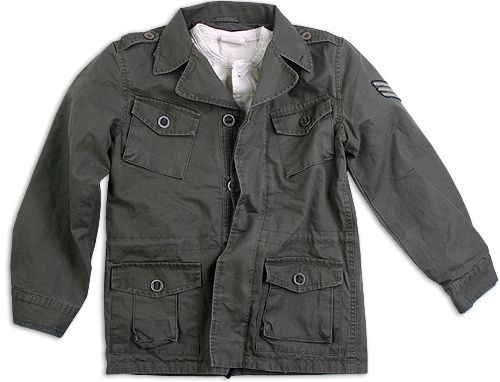 We're already big fans of
Wes & Willy clothes
, which are available online at
Red 21 Boys.
This simple, stylish field jacket (above left) is perfect for those of us who live in warmer climes and don't necessarily need heavy coats.
I'm not generally a huge fan of camouflage, but Zara does it well with this affordable
Neoprene Jacket
that will keep your son warm and dry. No need for an extra rain coat.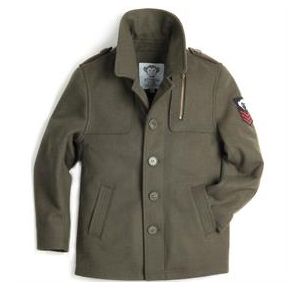 Appaman always knocks trends out of the park, and their sophisticated wool boys'
Bowery Army Coat
is no exception. I love how they worked their logo into the military patch detail on the arm. Very clever.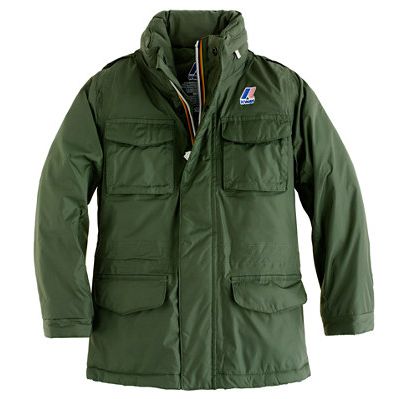 For those of you in need of a true heavy winter coat, this
K-Way Manfield jacket
from J. Crew is a cross between a windbreaker and a puffer jacket, filled with real goose down. And if the dulled military colors aren't your thing, this spearmint green is a cool, brighter change. As you were! –
Kristen