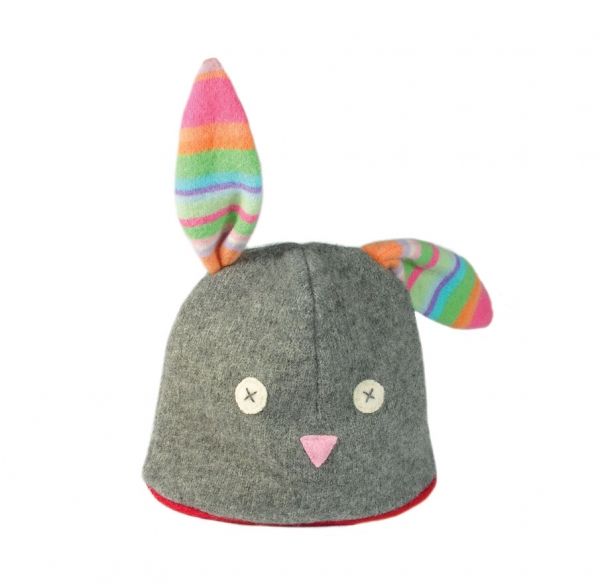 It has always been a fight to persuade my children to keep their winter hats on their heads. Even when the sky is dumping snow, I find their hats behind the couch and stuffed in coat pockets–anywhere but on their poor freezing heads. Thankfully, I'm hopeful this scenario is about to change. I'm thinking they might fall in love with these hats, just like I did. (I have a hunch you might, too.)

You might recall that Cate and Levi is a longtime favorite of ours. Now they've gone from upcycled dolls and handmade wall art to these adorable children's animal hats that are perfect for
the cold weather that's quickly approaching.
These hats are made of reclaimed
wool on the outside and soft eco fleece on the inside to keep kids warm, snuggly and not a bit itchy, even in the worst conditions.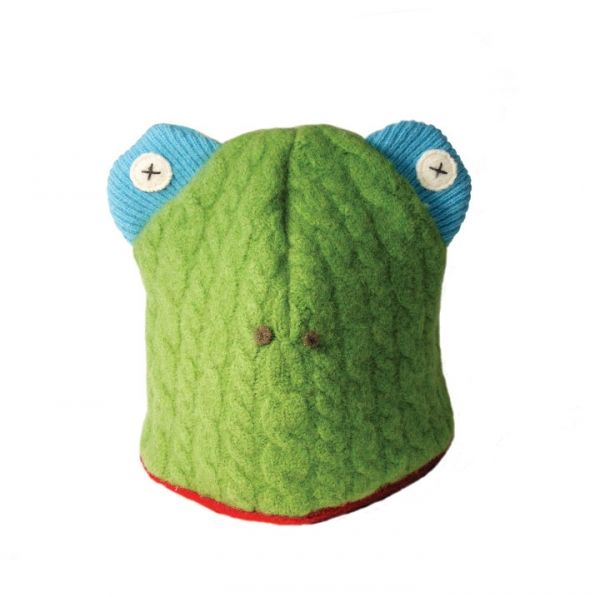 Choose
from bunny, dog, monkey, and frog themes. Whichever you choose, it's certainly got a personality–and a shot at becoming a winter wardrobe favorite, one that will stay on your kid's head. –Kirsten
Shop these eco-friendly kids' animal hats and more at Cate and Levi.