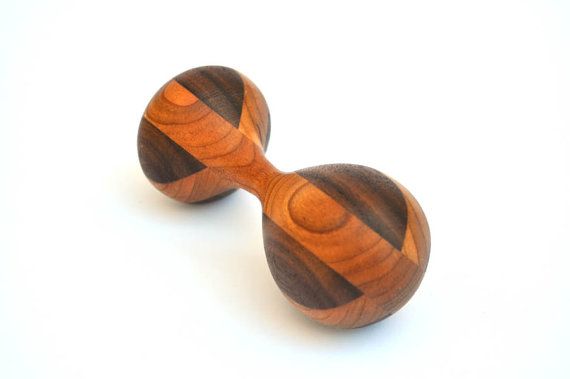 Let me rattle off a few words for you to chew on: heirloom, handmade, safe, affordable.
Also: pretty.

These Heirloom Baby Rattles from Windfall Boutique on Etsy are everything you could possibly want in a baby toy–but at half the price you might expect to pay for something so classic, sturdy and beautiful.
At only $16.50, each rattle is handmade of domestic cherry, walnut, and maple, laminated with food-safe glue, filled with jasmine rice, and finished with food-grade mineral oil. That means you get a toy that's attractive, unique, and hard to break. It also requires no batteries, has no flashing lights, and doesn't speak an annoying catchphrase.
With several different colors, woods, and configurations available, you're sure to find something lovely for the small child in your life to drool on, chew over, and smack repeatedly on the floor. The only thing more natural and low-tech is a chunk of driftwood, and those don't come in compostable bags–or look
quite
as fancy when tied to a baby shower gift. –
Delilah