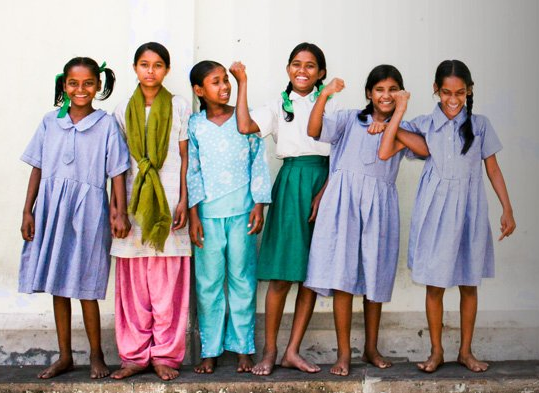 At Cool Mom Picks, we've long been champions of causes and advocacy programs that benefit moms, kids, and families. So we're thrilled to tell our readers that today is the very first annual International Day of the Girl Child, created by the United Nations to inspire greater awareness of the adversity and abuse faced by young women across the globe. Here are a few of the terrific organizations that are taking action to protect, honor and celebrate girls–not just today, but every day.

In November 2011, the United Nations declared October 11 to be the International Day of the Girl Child. Since then, multiple groups have jumped on board to plan outreach campaigns and hold celebrations of girlhood all over the world. Here's a few that we're especially excited about.
10×10 is a global social-action campaign focused on telling girls' stories, particularly stories illustrating the power of education to change young women's futures for the better–and, in turn, better the future of their respective countries. 10×10's feature-length documentary film,
Girl Rising
(to be released in the spring of 2013), is a collaboration between ten girls from around the world and ten women writers who helped the girls tell their stories. Today, 10×10 will host a 12-hour
Tweet-a-thon
, including discussions of pertinent topics with a variety of nonprofits. Look for hashtag #IDG2012 to follow along and join in.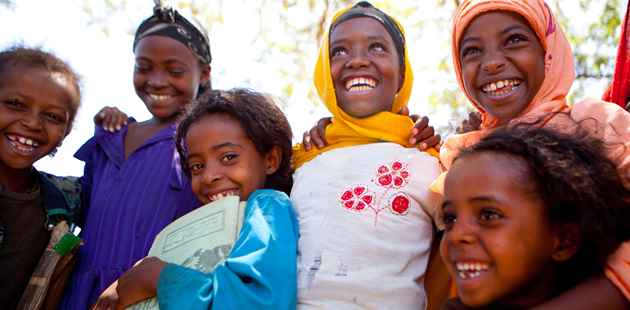 Girl Up
is a United Nations Foundation campaign designed to harness the leadership and enthusiasm of girls in the US to raise awareness and funds for partner programs that benefit girls in developing countries. If you've got kids–girls or boys–who are excited about making a difference in the lives of girls around the world, Girl Up is an awesome way for them to get started. Especially if they're fans of teen star Victoria Justice, who's a
Girl Up champion
.
Finally, our own Editor-in-Chief Liz Gumbinner is currently in Ethiopia as part of a
ONE Moms
journey, visiting villages and factories (including the one where these
gorgeous scarves
are made!) and hearing firsthand the stories of women and girls. ONE is an advocacy organization co-founded by Bono that works with governments and activists to drive smart decision-making and follow-through on campaigns to improve the lives of people in developing countries. ONE has compiled a few ways to
get involved on the International Day of the Girl
, including following the ONE Moms trip and viewing a short film on another journey–this time to Honduras, with America Ferrera, Alexis Bledel, and Claire Diaz-Ortiz.
However you choose to get involved, the International Day of the Girl Child is a fantastic reminder that while girls in the US have made great strides in terms of parity of opportunity and treatment, we've got a long way to go globally. So get out there and be a champion for young women whose voices have yet to be heard. -Julie
Get involved on International Day of the Girl and support one of these awesome causes!