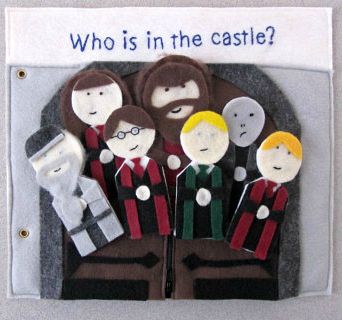 Kids may need to wait until their 11th birthdays before they can start looking for a Hogwarts acceptance letter, but there's no reason to keep the magical world of Harry Potter away from our youngest wizards.
If you've got some good ol' muggle sewing skills and a penchant for the Boy Who Lived, here's one quiet book for which you'll want to yell, Accio!
With the PDF instructions and your own materials, skill, and patience, you can create something truly special for the young Harry Potter fan-to-be. I can't get over how much thought went into each page, from the use of elastic to allow Harry to "fly" across the page to grab the snitch, to the dress-up Hermione doll with multiple outfits. Don't worry, nothing gets too intense or scary, as evidenced by the bright yellow birds flying around Mr. Weasley's out-of-control car–no Whomping Willow in sight.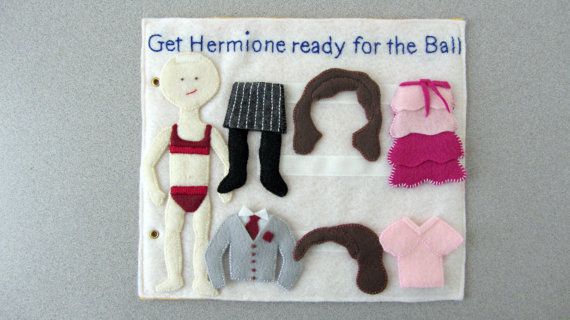 This may be a bit beyond my own skill level–which is of more limited to staple-and-glue type of crafts–but those of you who are comfortable with a sewing machine should have far less trouble. Plus, when this incredible 11-page book apparates in front of your child, they will surely be charmed by it. –
Christina