For the past few years, my husband has kicked off November cleanly shaven and ended it in full mustache-mode. I don't even complain because he's doing it for
Movember
, an annual worldwide mustache-growing fundraiser to raise awareness and funds for male cancer charities.
So in support of all those men who are smack in the fuzzy middle of growing a mustache this month (and with empathy for us women who have to get used to kissing them in various prickly phases), we've rounded up some fun mustache-themed items for kids that will stick around long after the facial hair has gone down the drain.
-Christina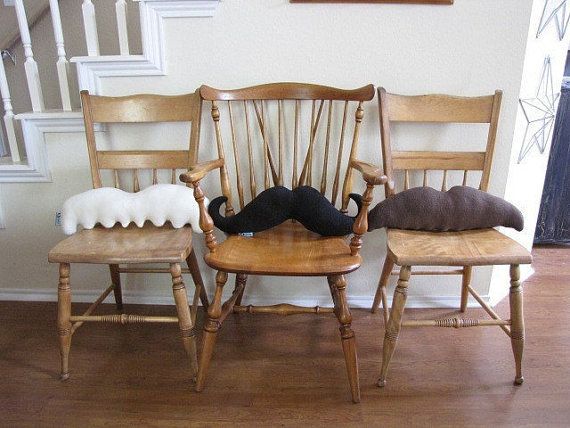 Sure, chevron is still hot, but we also love how a repeating mustache image looks on on a pick-your-own-color organic cotton jersey knit
blanket from Little Hip Squeaks
. Makes a great new-baby gift for boys and girls.
Your binky-loving babe will get some second looks if he's sucking on the
Mustachifier
. Sure, he'll look like he's up to no good, but there is nothing too sinister here: It's BPA- and silicone-free.
With such awesome names as The Strongman, The Twain, and The Villain, my kids would be thrilled to find one of
Land of Nod's Incog-Neato Mustaches
in their Christmas stockings. I can just imagine the family photo opps…
Some brightly colored
animal prints from Paper Llamas
get a very dignified upgrade with some well-placed facial hair and a few accessories. A fab look for a nursery or an older kid's room. I'm pretty sure I'd give each one of them a British accent if I were to make them talk.
Ah, yes, my dear chap, mustaches are always in style.