What does it take to get a jaded mother of two excited about baby mobiles?
Ninjas, circus animals with mustaches, and angelic pigs, apparently. All handmade, and all so very different. Not to mention customizable.
That small, squishy boom? Eh, just my ovaries exploding. Carry on. (But not until you take a peek at these gorgeous squee-worthy works of art.)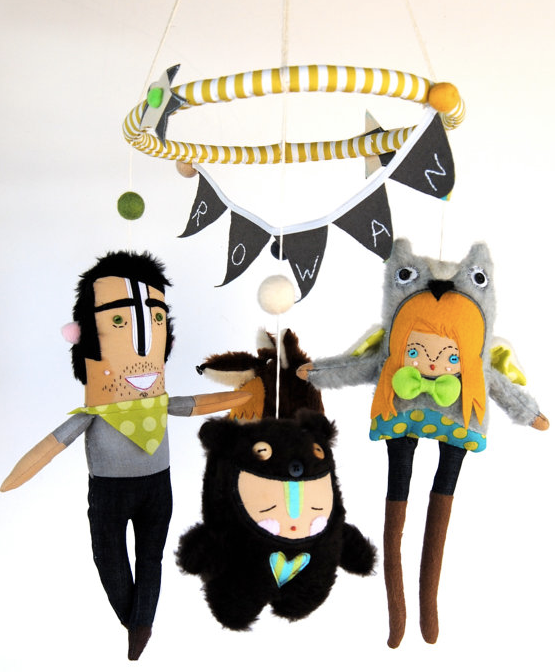 Pink Cheeks Studio on Etsy is a treasure chest of beautiful, bright, handmade-by-a-mom goodies that add color, cheer and outrageous charm to almost any decor. As I may have mentioned (ha) we're especially smitten with the utterly adorable handmade crib mobiles, which are handmade of cotton and felt, with oodles of hand-stitched details that make each one-of-a-kind.
For instance: the Sumo wrestlers sport little pink embroidered nipples and are guaranteed to bump bellies while they swing in the breeze.
Also, bears in party hats. BEARS IN PARTY HATS! And did I mention the ninjas?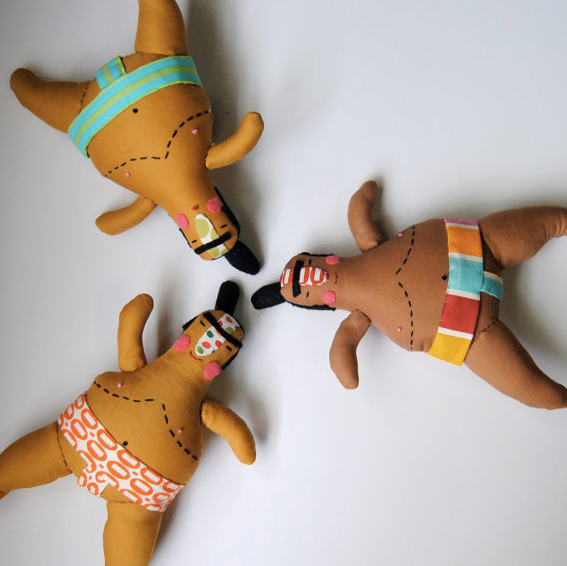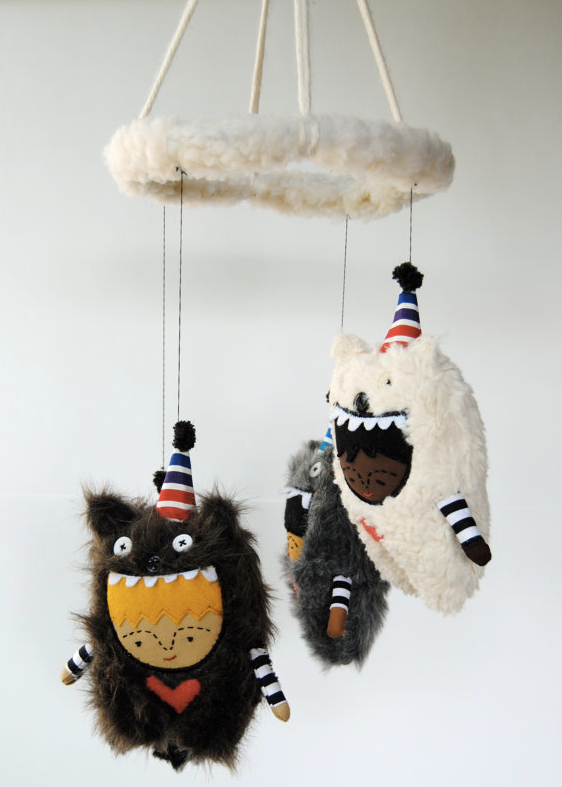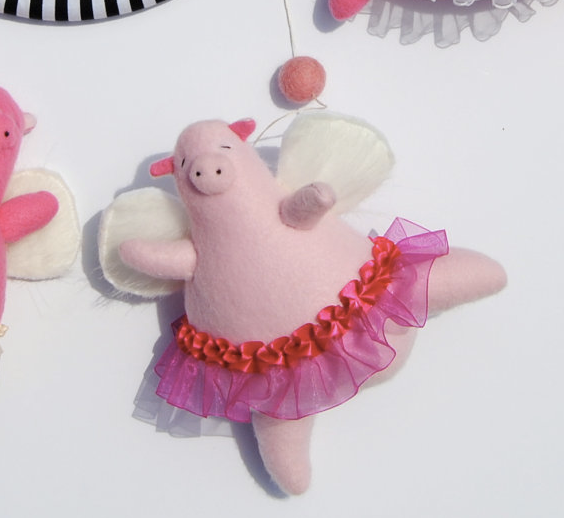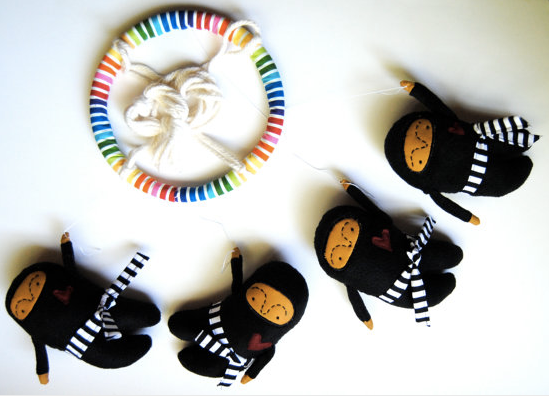 Each mobile is slightly different, from figures to trim to hanging apparatus. You can even order a
completely personalized mobile
with four custom plushies of your choice, including your family and pets and a name pennant, like the first image shows.
Yeah, of course they're a little pricey. And the current turnaround is six to eight weeks. But a baby who falls asleep watching Sumo wrestlers gently bouncing bellies, or a group of girl ninjas stealthily sneaking around in circles is bound to have the sweetest, most fascinating dreams. –
Delilah