Chill, my new favorite e-cookbook ever, is an homage to ice cream complete with more than 30 recipes that any and every ice cream lover must have. Hyperbole, you say? Well I say: Red Velvet ice cream, S'mores Ice Cream, Peanut Butter Nutella Chip Ice cream, and Coffee and Donuts ice cream. (Coffee and donuts!!!).
No exaggeration, these are real flavors, real recipes, that you can really make with this gorgeous book. So, yeah, I'm basically leaving you no excuse to keep from making killer homemade ice cream all summer long. If you don't appreciate that, your kiddos will for sure.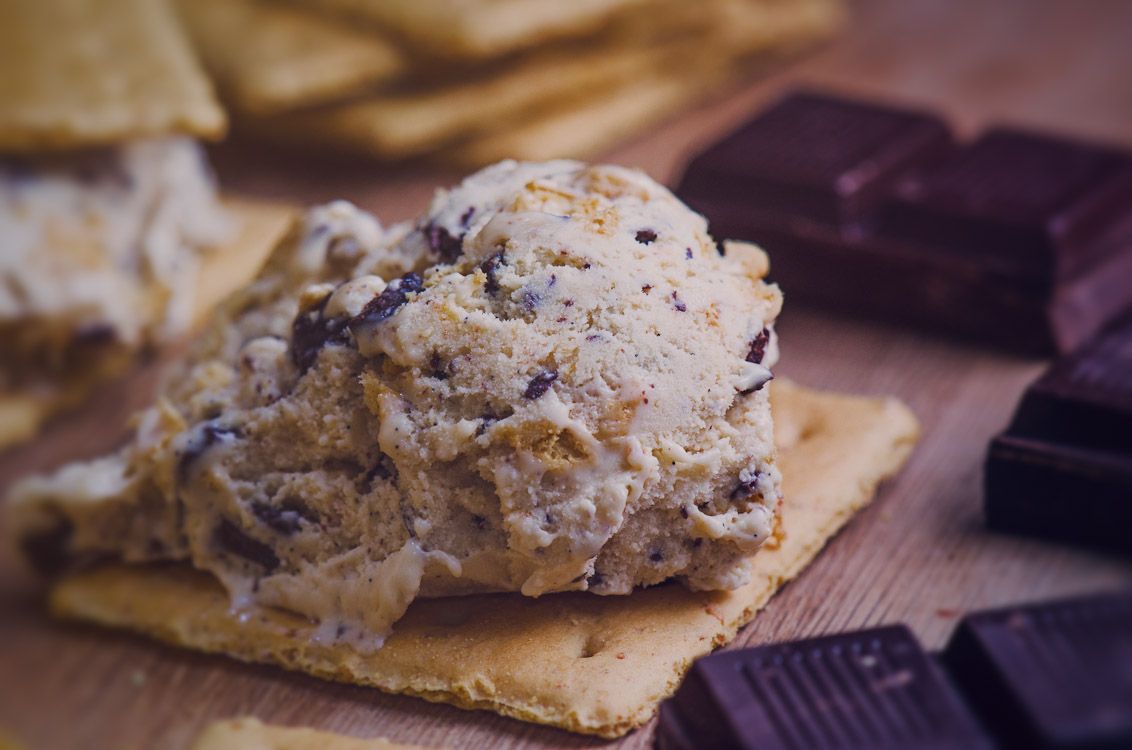 Besides the recipes–which are truly out of control–the best thing about Chill is the mouthwatering photography. The book is penned and photographed by Nicole and Jeffery, the pair behind photography resource Faded + Blurred. To celebrate the site's third birthday, Nicole and Jeffery wanted a project that included photography without being about photography. Avid ice cream lovers, they thought: why not an ice cream cookbook? And Chill was born.
And I'm very happy about it.
The fact that Nicole and Jeffery aren't professional pastry chefs means that the recipes are easy to follow and their tips for better results come from a home cook's perspective, only super well-researched and repeatedly tested.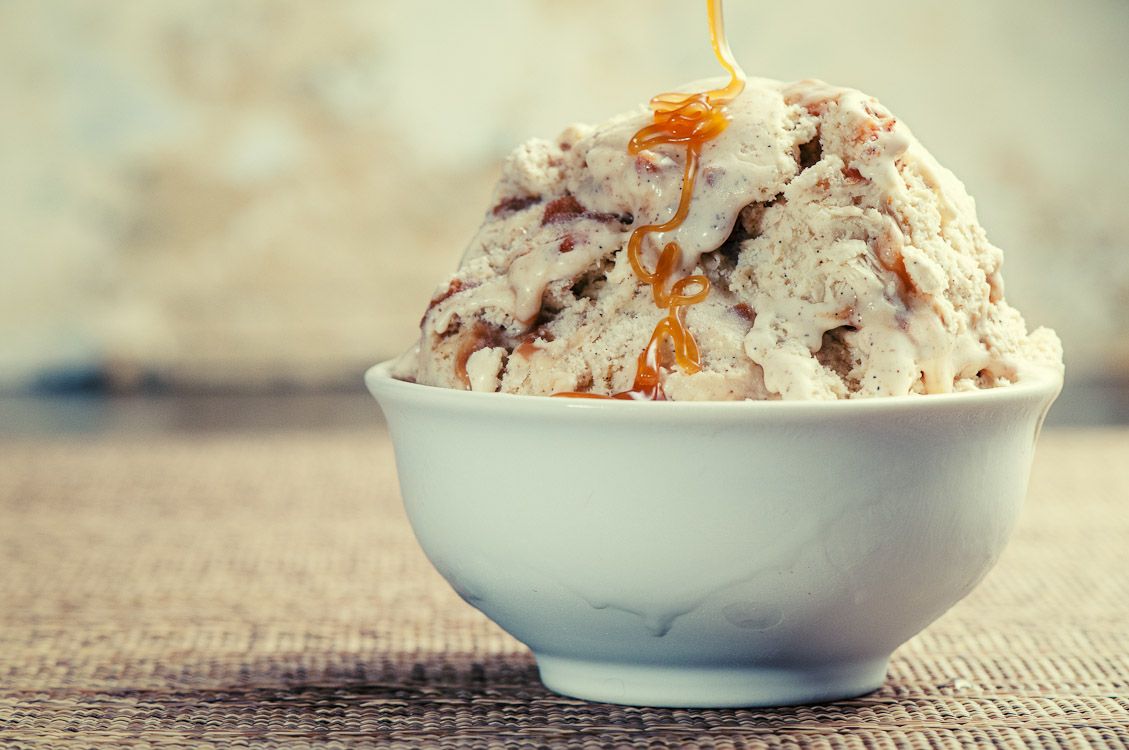 Note: Chill is no longer available as an iBook, but you can still purchase it as a PDF, which can be read on your Mac, PC, tablet or virtually any device using free Adobe Reader software, for just $8.
That means that you can have your very own copy–and recipes like Caramel Apple Ice Cream (above) and Sunday Morning French Toast Ice Cream for just a little more than a double scoop at your local ice cream shop. Uh, unless you live in NYC, in which case it's the same price. Maybe a little less.
Congrats to the winner of the Cuisinart Ice Cream Maker, courtesy of Chill!